Private Bank Account in Germany
Opening a German bank account is essential for many reasons. It is necessary to rent an apartment and pay rent, as landlords usually prefer direct debit payments from a German bank account. Having a German bank account also ensures that you receive your paycheck without any delays or issues. Doing business in Germany requires a German bank account, and transferring money within Germany is faster and easier with a local bank account. Additionally, having a German bank account may also be required for other tasks, such as paying bills and taxes or purchasing goods and services online.
Read our FAQ's about private bank accounts in Germany!
---
Your Options
You can choose between two possibilities to open a bank account in Germany. Either go to a bank branch near you and ask for the application form, fill in all required information and verify your identity or make the application online. If you choose to make the application online, you can verify your identity via video chat or PostIdentity. When you do it online, you save time, and you can choose an English-speaking bank. Explore the respective provider by clicking on the logo. Read our FAQ's about private bank accounts in Germany!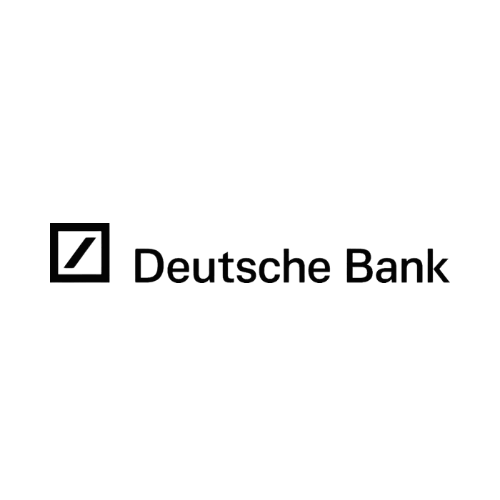 Private Accounts
Deutsche Bank
English service, excellent banking app & free withdrawals in 60+ countries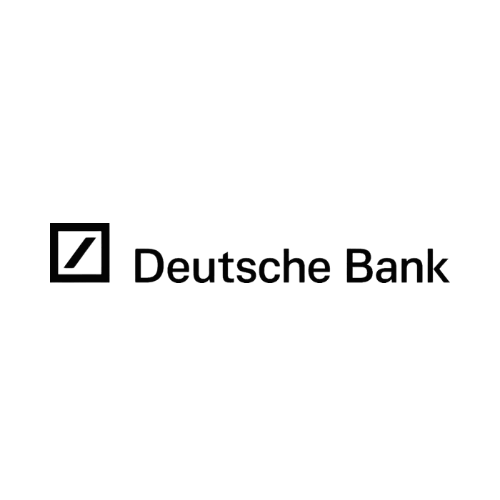 Private Accounts
Deutsche Bank
English service, excellent banking app & free withdrawals in 60+ countries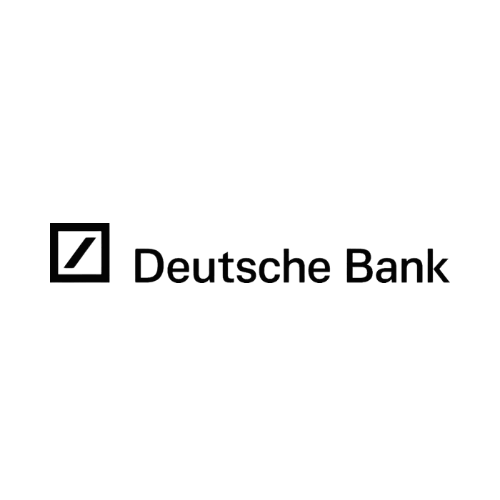 Private Accounts
Deutsche Bank
English service, excellent banking app & free withdrawals in 60+ countries
Commerzbank
Commerzbank is a leading German financial institution supporting around 30,000 corporate customer organizations and more than 11 million private and business customers in over 40 countries.
Commerzbank advantages for expats:
To open a bank account with Commerzbank, you must be registered in Germany and be at least 18 years old. Opening a bank account with Commerzbank has many advantages, which we would like to introduce to you:
There are no fees for the Commerzbank Basic account. Your starting credit of €50 is also included, and you will receive €100 per successful customer referral. To be eligible for these bonuses, you must meet these conditions:
NOTE: To apply at Commerzbank, you have to fill in a German form. Don't you speak German? That's no problem. We have translated the form for you. Get the free guide now and enter your Name & Email adress.
---
N26
With N26, you can open a free bank account in about 8 minutes. The advantage of N26: You can manage your money directly from your smartphone. Online banking includes smart features that give you more control over your finances. You will receive a virtual Mastercard directly after opening the account. You can connect this to Apple Pay or Google Pay to make contactless payments anywhere. There is no deposit fee up to a balance of €50,000. However, if you prefer a real bank card, that's also possible. Order this card and pay a one-time delivery fee.
English service is thus the main argument for why it is the best free bank account for expats in Germany. After all, handling your finances is a very important matter. So most expats in Germany prefer to do their banking in English.
With N26, you can open your account on the same day. Just fill out the online application and verify your identity via video call. Alternatively, go to a post office and verify your personal ID by PostIdent.
N26 advantage for expats
N26 is the only bank where you can open a bank account with a German IBAN without being registered in Germany. That's innovative!
---
Wise
Consider a German (and European) banking alternative that you can use regardless of your nationality or location. Wise is a convenient and affordable banking alternative for expats before they become expats! You can create a free account online in minutes, giving you a personal or business bank account to send and receive euros and other currencies at much lower fees than regular banks.
Wise is a good choice if you need to manage more than one currency (USD, EUR, GBP, AUD, etc.). With a Wise account, your funds will always be converted at an average exchange rate that is eight times cheaper than traditional banks. You can also hold different currencies for free until you need to use them.
Wise advantages for expats:
---
Deutsche Bank
Opening a private bank account with Deutsche Bank has a lot of advantages. With the various types of accounts, there is something to suit everyone's needs.
The Deutsche Bank Girokonto is a basic account with a low monthly fee that offers various benefits, such as unlimited cash withdrawals, free online banking, and a contactless debit card. The Deutsche Bank AktivKonto is a premium account that offers exclusive benefits such as travel insurance, a personal advisor, and free cash withdrawals worldwide.
Furthermore, opening a Deutsche Bank account provides access to a wide range of financial products and services, such as credit cards, loans, savings plans, and investment options. Additionally, Deutsche Bank has a large network of branches and ATMs throughout Germany, making it easy to access your money and manage your account.
Deutsche Bank advantages for expats:
Opening a Giro Konto is easy and quick:
---
Postbank
Postbank has been a brand of Deutsche Bank since May 25, 2018. Since 2015, it has been a wholly-owned subsidiary of Deutsche Bank as Deutsche Postbank AG. In other words, Postbank is part of Deutsche Bank.
The Postbank Girokonto is a popular current account option for individuals in Germany. One of the key advantages of the Postbank Girokonto are the free withdrawals at over 10,000 Cash Group ATMs across Germany.
The Postbank Girokonto also includes a free debit card, which can be used for contactless payments, and customers can access their account online or through the Postbank app. Other benefits include the option to set up standing orders and direct debits, and the ability to receive salary payments directly into the account.
Overall, the Postbank Girokonto is a convenient and accessible option for those looking for a reliable and easy-to-use current account in Germany.
Postbank advantages – Bank for expats:
FAQ – Open a Private Bank Account in Germany
How to open a German bank account online?
Opening a bank account in Germany online is a simple process that can be broken down into three steps:
Which bank account is the best to open in Germany?
The answer to this question is subjective and highly dependent on individual preferences. When choosing a bank account, there are three factors that are important to consider:
What types of bank accounts and cards are available in Germany?
Bank Accounts:
Bank Cards:
What is Schufa in Germany?
In Germany, Schufa Holding AG collects and stores creditworthiness data. It is the largest credit institution in Germany and collects data from all individuals registered in the country. Schufa stands for "Schutzgemeinschaft Allgemeine Kreditsicherung," which translates to Protection Association for General Loan Assurance. Schufa information refers to creditworthiness or credit rating, indicating your ability to meet your financial obligations, such as utility bills and credit card payments, and the likelihood that you will continue to fulfill those obligations with due diligence. Get your SCHUFA here.
Which Documents do I need to open a Bank Account in germany
If you're looking to open a bank account in Germany, you'll need to provide the following documents:
Some banks may also require additional documents such as:
How long does it take to send money in Germany?
Transferring money between accounts within the same bank typically results in same-day delivery. However, if you are transferring funds to a different bank, it may take between one and three business days, which is one of the longest durations in Europe. Unfortunately, there is no way around this delay.
Sending money within the Eurozone with your German bank account typically takes one to three business days. If you want to send money outside of the Eurozone, Wise is a fast and reliable option. Wise is recommended for transferring money between EU and non-EU countries.
With Wise, you can save up to 90% compared to traditional bank transfers and other money transfer services. All you need to do is use your debit card or make a normal bank transfer. Wise matches you with people sending their money in the opposite direction, so theoretically, your money never leaves the country. The transfer usually takes one to two dys to arrive.
How does online banking in Germany work?
To access online banking in Germany, after opening an account, you will typically receive a debit card, a PIN number, and a separate login number and PIN for online banking. Nowadays, most banks offer mobile banking with features like PhotoTan or PushTan, which you can access by downloading your bank's app from the Appstore or Google Play. To make an online transfer, you simply enter the transfer details in the online banking app and click on the "Use photo TAN" or "Push TAN" button. This prompts the other app to generate a unique TAN, which you confirm before finalizing the transaction. This process is completely paperless and can be completed quickly and easily from your mobile device.
How to open a Bank Account in Germany without "Anmeldung"
Typically, you need to register in Germany and obtain a registration confirmation (Meldebescheinigung) before opening a bank account. However, there are some options available to open a bank account in Germany without registration. Direct banks or online banks, such as N26 or Wise, are recommended for this purpose.
N26 is the first "European bank" that offers German IBANs to EU citizens who are not registered in Germany. This makes it an ideal choice for those who need a German account number but are not registered in Germany.
Is it possible for foreigners to open a German bank account from abroad?
Absolutely! There are options available for non-EU citizens as well. For instance, Wise offers a multi-currency account, complete with a debit Mastercard, which provides the benefits of a dedicated EU bank account. N26 Bank is also a good choice, and registration in Germany is not necessary to open an account with them.