---
Your Options
The value of everything you have in your apartment/house is often underestimated. Imagine replacing everything after a total loss (for example, due to a fire). That's where household insurance protects you. Read our FAQ's about Houshold Insurances in Germany!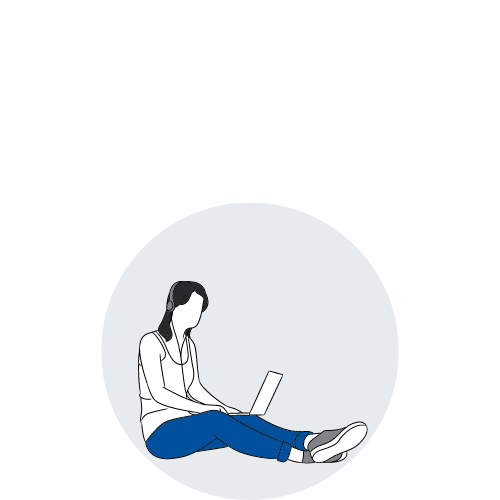 Insure your household –
With Getsafe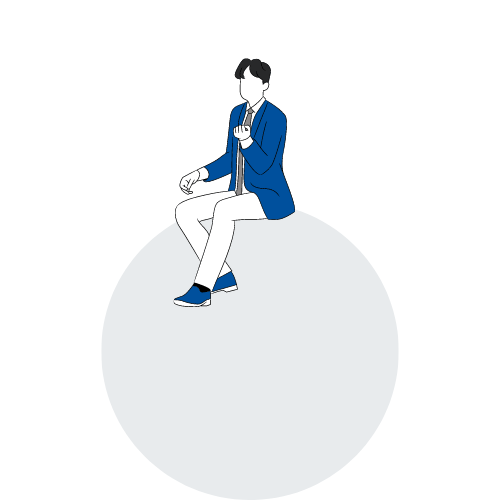 Insure your household –
With AXA
FAQ – Home Insurances in Germany
Table of Contents
What perils or costs are covered?
The coverage of fire insurance includes damage caused directly by fire, direct lightning strike, explosion, impact or crash of aircraft, parts, or cargo, and consequential damage caused by smoke, soot, and extinguishing.
For instance, if a TV ignites due to a technical defect, resulting in an apartment fire, the homeowner's insurance will cover the damage to the contents caused directly by the fire and the consequential damage caused by smoke and extinguishing water during the fire department's extinguishing work.
In case of tap water damage, insurance does not cover all cases. Burst pipes and burst hoses on washing machines and dishwashers are typical causes for which insurers are liable. Frost damage to sanitary installations is also compensated.
Damage caused by burglary is covered, but simple theft is not. Vandalism and robbery are also insured. If a perpetrator breaks down doors or smashes windows, it is considered a burglary and an insured event. However, leaving windows and doors unlocked can result in the homeowner paying for the consequences. If keys for apartment doors are lost due to burglary or robbery, a new door lock is covered by insurance.
Vandalism damage caused by burglars who destroy apartment furnishings or smear walls with paint is also covered by insurance. If someone threatens you with violence or even uses it and takes objects from you, this damage is insured (this is robbery). Trick theft, however, is not covered by insurance.
Storm damage is covered if it is caused by wind at a level of class eight or higher. In the case of hail damage, the insurer pays regardless of the wind strength. Typical causes of damage include storms covering the roof and hailstones smashing windows. However, many household insurance policies do not pay for damage caused by heavy rain, groundwater, or floods. Natural hazard insurance policies are additional policies that cover these events.
Supplementary elemental damage coverage
If you want additional protection against natural disasters, you can opt for supplementary coverage with your household insurance. This add-on includes coverage for damages caused by flooding, backwater, earthquakes, subsidence, landslide, snow pressure, avalanches, and volcanic eruptions. It's important to ensure that heavy rainfall is specifically included in this coverage, as it poses a risk to every household.
In addition to damages caused by natural disasters, a household insurance policy also covers possible follow-up costs, such as cleanup, moving and protection, hotel, transport, and storage expenses. Lock changes, security, repairs for building damage, restoration for floor coverings, interior painting, and wallpaper costs resulting from tap water damage in rented rooms are also included. If you can no longer use your apartment due to damages (such as after a fire), hotel costs without incidental expenses are covered. Compensation is usually paid for up to 100 days and is limited to one-thousandth of the sum insured.
While additional insurance coverage is often offered for glass breakage or bicycle theft, it's important to note that these supplements do not cover risks that threaten your financial stability. However, if you're interested in insuring your bicycle, you can find more information here.
Insuring Your Household Contents: Coverage and Location
When you purchase household contents insurance, it applies only to the dwelling specified in the policy. This includes rooms in outbuildings and garages. However, study rooms used exclusively for professional or commercial purposes are not included unless they are accessible only via your home.
While your household contents are typically only insured within your home, temporary coverage is provided worldwide for items outside your home, usually for up to three months, with compensation limits. For example, if burglars break into your hotel room and steal a camera you brought on a trip, it would be covered.
During a move, the contents of both your old and new home are insured. Coverage in your previous home ends no later than two months after your relocation, and you should inform your insurance company of the move in advance.
Determining the Sum Insured for Household Contents Insurance
To avoid paying excessive premiums or receiving inadequate coverage in the event of a claim, it is important to select a sum insured that reflects the true value of your household contents. You can either estimate this amount yourself or follow the insurance industry's recommendation of a specific sum insured per square meter of living space. Typically, this minimum insurance sum is 650 euros per square meter of living space.
Understanding Underinsurance
Underinsurance occurs when the sum insured agreed upon with your insurance company is lower than the actual value of your household contents. In such cases, if damage occurs, the insurance company will only cover a portion of the loss, leaving you responsible for the remaining amount.
For instance, if you have agreed upon a sum insured of 50,000 euros, but the actual value of your household contents is 100,000 euros, you are underinsured. In the event of damage, the insurance company will only pay 5,000 euros if a fire in a room causes 10,000 euros of damage because you were underinsured for half of the total amount.
The premium for household insurance is calculated based on the living space or the value of the contents. Typically, insurance costs more for homes located in large cities due to higher risk factors, but the construction class of the building also plays a role in determining the premium.
To reduce the premium, you can choose to agree on a deductible amount.
In case of an insured event, it is crucial to report the damage immediately to the insurance company and the police. You will be asked to provide details about the lost items, and failure to comply with these obligations may result in the loss of insurance coverage.
To facilitate the insurance claim process, it is recommended to regularly document your household with a video camera or a camera and to keep receipts of new purchases to support any damage claims.