---
Your Options
Private liability insurance in Germany is essential as you are liable for all damages that you have culpably caused to someone else, and for an unlimited amount. It covers even gross negligence, except for intentional damage. The insurance covers a risk that can threaten your existence, and it is therefore indispensable. Also Read our FAQ's about Private Liability Insurances.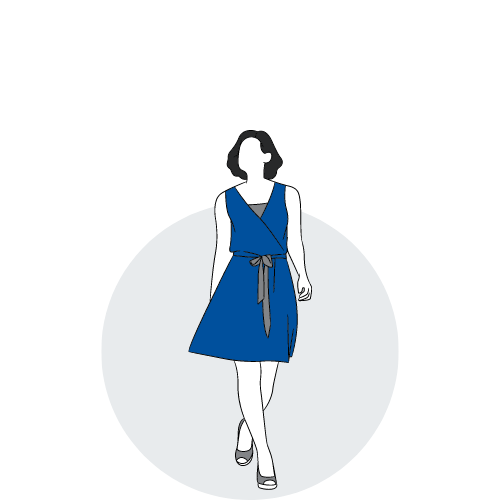 Getsafe – Private Liability Insurance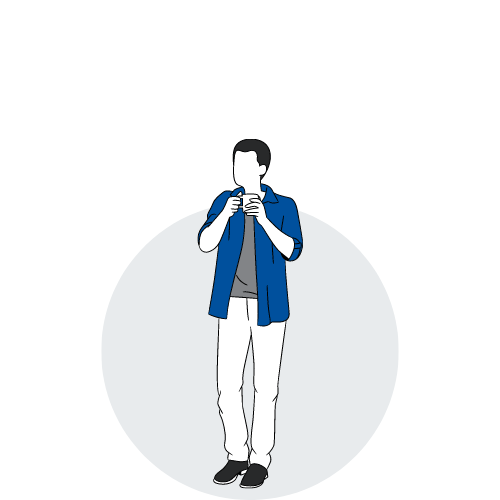 FRI:DAY- Private Liability Insurance
FAQ – Private Liability Insurances in Germany
Table of Contents
Private Liability Insurance in Germany: Who Needs What Protection?
Private liability insurance is essential for everyone as it protects both you and others from damages that can result in costly expenses. There are two types of tariffs available: single tariffs for individual policyholders and family tariffs that extend coverage to other individuals, such as spouses or children. In certain cases, private liability insurance is mandatory, including for:
When Does It Step In?
When you make a claim, it is the responsibility of your private liability insurer to determine if the claim is justified. If the insurer finds that the claim is unjustified, it will defend the claim at its own expense and provide what is known as "passive" legal protection. However, if the claim is deemed justified, the insurer will pay the claim, provided there is no exclusion in the insurance conditions, such as intentional damage.
For property damage, the insurer will cover repair costs and any loss of value. In the case of a total loss, the insurer will reimburse the current market value of the item based on its age, wear and tear, and replacement value. For personal injury, the insurer will cover medical and hospital costs, compensation for pain and suffering, loss of income, and additional costs such as nursing staff. However, the compensation should not enrich the injured party.
In summary, private liability insurance provides comprehensive legal protection and coverage for damages caused by the policyholder, as long as the damages are not intentional.
Who needs International Health Insurance & when to consider it?
International health insurance is primarily intended for individuals who are living abroad and do not know when they will return to Germany. This mainly includes emigrants. While it is possible for emigrants to obtain health insurance with a local insurance company in their new home country, this may not always be feasible. In countries where the health system is only partially state-funded and private supplementary insurance is necessary, international health insurance is a viable alternative.
The second significant target group for international health insurance is expats who have been sent abroad by their employer to establish or manage company branches. An expat stay usually lasts for several years, but it is limited in time, unlike emigration.
It is important to note that international health insurance is not sufficient for individuals living in Germany, and it does not meet the criteria for private health insurance (PKV) in Germany. For example, age reserves are not formed, and long-term care insurance is not included. If you reside in Germany, you must be insured in either GVK (statutory health insurance) or PKV (private health insurance).
How Much Should You Insure?
To ensure that you are fully protected, it is important to insure yourself for a sufficient amount. If the damage exceeds the coverage amounts specified in the policy, you will have to pay the remaining costs out of pocket.
To avoid this situation, it is recommended to choose a minimum coverage amount of €10 million for personal injury, property damage, and financial loss. A better option, available for only a few extra euros, is to opt for coverage amounts of €50 million. This amount provides additional protection in case of accidents involving multiple people, which can result in significant losses.
What is insured?
Private liability insurance in Germany covers the dangers of daily life, but it is important to carry out basic responsibilities. Neglecting to supervise minors, violating traffic safety obligations such as cleaning and clearing snow on sidewalks, disobeying traffic regulations as a pedestrian or cyclist, and participating in private sporting activities such as soccer or tennis are examples where insurance coverage may not apply.
Other scenarios where insurance coverage may not apply include damage caused by rowing and paddle boats, surfboards, or sailboats, owning or occupying real estate, being a builder for construction measures, losing other people's private or professional keys, and causing water damage from substances commonly used in the household such as paints, varnishes, and heating oil.
It is important to review the insurance policy to ensure that you are aware of the coverage limitations. Private liability insurance in Germany also does not cover intentional damages caused by the policyholder.
What is Not Insured?
There are some scenarios where private liability insurance in Germany may not provide coverage. It is important to understand these limitations to ensure that you have adequate protection.
Favors are generally not covered by private liability insurance, meaning you are not obligated to pay damages if you help others at their request (for example, moving) and cause damage through simple negligence. However, it is recommended to discuss such favors with the other person beforehand and, if necessary, look for appropriate insurance coverage.
Children who have not yet celebrated their 7th birthday are not held responsible for damages under the law and are incapable of tort. In the case of damage in moving traffic, children can only be held accountable from 10 years of age. If the parents have not neglected their duty of supervision, the injured party will not receive compensation. However, liability insurance that includes children of all ages can be obtained to avoid conflicts if your child causes damage. It is important to review the insurance policy to ensure that you are aware of the coverage limitations.
Premiums for private liability insurance in Germany are calculated based on several factors, including marital status, number of dependents, and occupation. Rates are offered for singles, married couples without children, families, and specific occupational groups.
Choosing a deductible per insured event can reduce the premium, but it typically provides minimal savings, so it may not be worth it. It is often cheaper to pay the insurance premium once a year instead of in monthly installments. It is important to compare insurance policies to find the best coverage and premium rates that meet your needs.
How to Terminate the Insurance Contract?
Terminating a private liability insurance contract in Germany typically requires a notice period of three months prior to the end of the term. If the contract is not terminated, it will automatically renew for another year, and then it can be terminated annually with three months' notice.
The contract can also be cancelled in the event of a claim or premium increase. However, it is important to review the contract terms, as some policies may allow for cancellation at any time. It is recommended to read and understand the termination clauses of the insurance policy to ensure that you are aware of the terms and conditions.