---
Your Options
Introduced in 1883, Statutory Health Insurance (SHI) in Germany has over 51 million members, including non-contributory family members, bringing the total to more than 70 million. The country's healthcare costs are among the highest in the world, with an expenditure volume of around 240 billion euros. This makes Germany a leading country in healthcare spending, reflecting its commitment to providing high-quality medical care to its citizens. Read our FAQ's about public health insurance in Germany!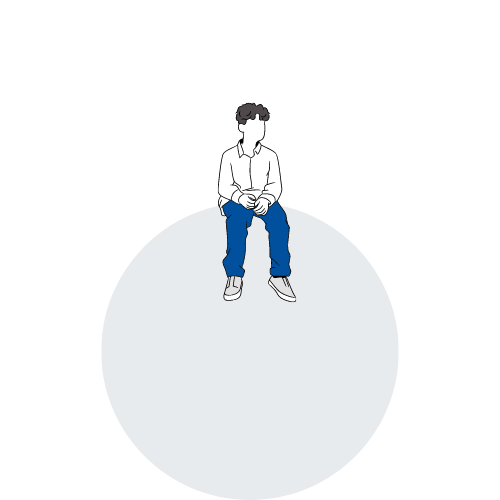 Apply online –
Pronova BKK
Apply online –
Techniker Krankenkasse
Apply online – BARMER
FAQ – The Statutory health insurance in Germany
Solidarity in German Statutory Health Insurance
Solidarity in German statutory health insurance means that the amount of contribution an insured person pays is solely based on their income and not on the number of insured persons, age, or individual risk of illness. The benefits of statutory health insurance are equal for everyone, and those with lower income are exempt from some or all co-payments. Unlike private health insurance, statutory health insurance cannot deny anyone membership.
All members of statutory health insurance, including their spouses and children, receive insurance protection. It is compulsory for everyone who works for a salary, trainees, and under certain conditions, other groups of people to join a statutory health insurance fund. Exemption from compulsory insurance is only granted upon application in exceptional cases.
Employees earning above the compulsory insurance limit and marginally employed persons are exempt from insurance. Persons above 55 who cannot prove sufficient connection to the SHI also remain excluded from mandatory insurance. The insurance funds personally assess the insurance obligation in each case. All residents without health insurance coverage, who have no other coverage entitlement and were last covered by statutory health insurance, are included in compulsory insurance.
Membership and Contributions
Membership in statutory health insurance is mandatory for workers who are not marginally employed and earn below the compulsory insurance threshold. However, those earning above the threshold can still choose to remain voluntarily insured. It's important to note that voluntary members must inform their health insurance company within three months of the end of their compulsory insurance period.
Membership is legally due to the employee, and they do not have to apply for it – they simply register. Civil law contracts do not establish membership.
Employees owe a certain percentage of their earned income to statutory health insurance. Voluntarily insured self-employed persons, on the other hand, are assessed based on their entire income. While those earning little from self-employment may pay less than private health insurance, there is a minimum contribution that everyone must pay.
One of the advantages of statutory health insurance is family insurance. Spouses without income and children are automatically covered without an extra charge.
Non-Contributory Co-Insurance: Free Insurance for Family Members
Statutory health insurance offers a key benefit of non-contributory co-insurance, also known as family insurance, which covers the spouse or registered same-sex partner and children of a member free of charge. However, family members must meet certain requirements, including residing in Germany and not being subject to compulsory insurance, exempt from mandatory insurance, or exempt from compulsory insurance.
Full-time self-employed individuals or those exempt from insurance or compulsory insurance are not eligible for free co-insurance. The same applies to spouses and partners during maternity or parental leave if they did not previously have statutory health insurance.
Non-contributory health insurance generally covers children until they reach 18 years old. If they are not gainfully employed, family insurance ends at age 23, and at age 25 if they are in school, vocational training, or doing voluntary work. In cases where children are unable to support themselves due to physical, mental, or psychological disability, they are insured without age limit, provided the disability existed during family insurance.
However, if only one parent is a statutory health insurance fund member, the children are not covered by non-contributory insurance if the other parent and spouse have an income above the compulsory insurance limit, which is regularly higher than the total income of the member.
Switching Health Insurance in Germany
If you are unhappy with your current health insurance provider in Germany, you have the option to switch to a new one as a compulsory insured person. You do not need to provide any justification and can simply write an informal letter of cancellation. Members of statutory health insurance can terminate their contract with eight weeks' notice before the end of the month. It is crucial to quickly register with the new insurance company, which will issue a membership confirmation for your employer after receiving confirmation from your old insurer. Once you switch, you must remain with your new insurer for at least 18 months. If your insurer raises contributions or reduces coverage, you can cancel your contract with two months' notice.
The Benefits oft Public Health Insurance in Germany
Statutory health insurance ensures that every member receives the same basic medical care, regardless of age or income. The benefits are subject to the "efficiency principle," which means that they must be appropriate, economical, and sufficient, without exceeding what is necessary. The basic entitlements to benefits are laid down by the legislature and include prevention and treatment of illnesses, early detection of diseases, and benefits for contraception and abortion.
While the scope of benefits provided by the statutory health insurance funds may vary, every member has the freedom to consult a doctor of their choice, as long as the health insurance licenses the doctor. The insurance companies settle directly with the medical facility, and the patient is not required to pay anything in advance. However, co-payments are required for prescribed therapy and medications, and patients with chronic illnesses may be exempted from co-payments under the "excess burden clause."
Dental treatment and maintenance costs are covered by the statutory health insurance funds, but patients are required to pay half the costs of crowns, bridges, and partial or complete dentures. The health insurance fund covers the full cost of inpatient hospital treatment, but the choice of hospital is limited, and the physician must refer the patient to the nearest hospital that can provide the required therapy. Sick pay is also provided to employed members after six weeks of continued salary payment by their employer, while home care and home help are also included in the benefits if required for medical reasons.
Family Insurance in German Statutory Health Insurance
Family insurance is a significant feature of the statutory health insurance system in Germany. If a person is a member of a statutory health insurance fund, their spouse and children can be insured free of charge, provided they have no income. This free family insurance also applies to civil partners under the Civil Partnership Act.
Children are automatically covered by family insurance until they reach the age of 18. If they are not gainfully employed, family insurance continues until their 23rd birthday. If they are in school or vocational training, the family insurance covers them until they reach the age of 25. If the vocational training is delayed by the Federal Volunteer Service or comparable services, the family insurance continues after the 25th birthday as long as the service lasts.
There is no age limit for children who are unable to support themselves. Biological children, the children of family-insured children, and, under certain conditions, stepchildren, adopted children, and foster children can also be covered by family insurance. Co-insured children remain insured free of charge after a divorce, and the previously co-insured partner must arrange their insurance.
However, family members who are compulsorily or voluntarily insured cannot be insured as family members. Self-employed family members and civil servants cannot be insured as family members if they carry out their activity as their primary occupation. Children are excluded from family insurance if the spouse of the legally insured contributor is not legally insured or earns more than the legally insured person themselves.
During maternity leave and parental leave, spouses are not covered by family insurance if they were not previously covered by statutory health insurance. Only dependents residing in Germany can be insured in the family insurance of a statutory health insurance fund. Students can remain family-insured during a semester abroad if they intend to return to Germany.
Can I Terminate My Health Insurance if the Additional Contribution Increases?
If your health insurance company decides to increase the additional contribution, you have a special right to terminate the contract. The notice period is two months to the end of the month.
When your health insurance company decides to introduce or raise the additional contribution, it must inform you in writing. The letter must include details on the average additional contribution, an overview of the central association of health insurance companies with the amount of additional payments of each health insurance company, and a reference to the special right to terminate.
If you fail to change to the new health insurance company, your old insurance remains valid. Therefore, you will never be left without insurance coverage.
Understanding the Principle of Benefits in Kind and Co-payments in German Statutory Health Insurance
In German statutory health insurance, members are entitled to receive benefits in kind according to the "material resources principle." This means that health insurance companies settle directly with healthcare providers, and patients don't have to pay anything upfront but also do not learn the actual costs incurred. As long as the doctor or hospital is licensed by the health insurance fund, members can freely choose their healthcare providers, and the fees are directly covered by their insurance.
However, co-payments are required for medications, and minor health problems like cough syrup, nasal spray, or laxatives are not covered by statutory health insurance. The insured usually pays around 15% of the costs for massages or physiotherapy, and up to 20% for aids like bandages or orthotics. Patients also have to pay a significant proportion of the costs of dental treatments like crowns, bridges, and dentures. However, the personal contribution is reduced if the patient can prove that they have undergone extensive prophylaxis over five or ten years.
For those with meager income or suffering from chronic illness, there is relief from co-payments. Those whose income is around 11,000 euros or less per year can be exempted from co-payments, and those whose co-payments for the same illness exceed 1% of their gross income per year are also exempted. In Germany, one in three statutory health insurance patients is exempted from co-payments. However, a large market of private supplementary health insurance policies has developed to cover the cost risk of dental treatment and supplement the statutory benefits.
Preventive Services for Pregnancy and Beyond
Inpatient treatment in hospitals is fully covered by health insurance, including medical treatment, nursing care, medicines, accommodations, and meals. However, the choice of hospital is limited to the nearest one that can provide the required therapy. Only private patients are entitled to a single or double room and treatment by the head physician.
All employees with compulsory insurance receive sick pay as an income replacement benefit after the employer's six weeks of continued payment of wages. Home care is also included in the benefits financed by the health insurance fund if necessary for medical reasons, and pregnant women and young mothers are entitled to home care or help if no one in the household can provide it.
All SHI members and their spouses and children within non-contributory co-insurance enjoy health insurance coverage. Certain groups of persons, such as employees, trainees, pensioners, students, self-employed farmers, and artists, are generally subject to compulsory insurance.
Preventive medical checkups, including early cancer detection and disease and cancer screenings, are free for all SHI members. However, the number of those who use such examinations is low. Preventive dental examinations and protective vaccinations are also part of the SHI benefits catalog.
Pregnancy checkups include care during pregnancy and after delivery, such as detection and monitoring of high-risk pregnancies, ultrasound diagnostics, examination for gestational diabetes, and examination for HIV. Women aged 25 can also receive annual screening to prevent genital Chlamydia trachomatis infection.
Health Benefits for Children and Adolescents
Statutory health insurance offers a range of benefits for children and adolescents that are not available to adults. Those under the age of 18 are entitled to preventive medical checkups, vaccinations, orthodontic treatments, dental examinations, and aids such as eyeglasses, all covered by the statutory health insurance funds.
Preventive Medical Checkups for Children and Adolescents The statutory health insurance funds provide regular preventive medical checkups for children and adolescents to detect developmental delays, health problems, and diseases early on. These examinations focus on physical and mental developments and vaccination status from birth up to six years of age. Between the ages of 13 and 14, an adolescent examination assesses the adolescent's developmental and emotional state. There are no additional payments required from parents.
Vaccinations for Children
Eleven protective vaccinations are covered by statutory health insurance, which must be carried out on fixed dates. They include vaccinations against diphtheria, tetanus, polio, hepatitis B, and whooping cough. Young women can also receive vaccination against cervical cancer. Booster vaccinations are also paid for by statutory health insurance.
Orthodontic Treatments If there is a medically justified indication, orthodontic treatment for children and adolescents under 18 is covered by statutory health insurance. This means that biting, chewing, speaking, or breathing must be significantly impaired or threatened by malocclusion of the teeth. In this case, the SHI will cover 80 percent of the costs incurred. If the impairment is minor or the treatment is cosmetic, the statutory health insurance does not contribute to the charges.
Dental Treatments Children between the ages of three and six can receive dental, oral, and maxillofacial disease examinations three times a year at the expense of the health insurance company. Six to 18-year-olds can receive the same examinations twice a year. Examination certificates are required from the twelfth year and are recorded in a bonus booklet that guarantees higher subsidies for dental prosthesis treatments. Dental services include fissure sealants, fluoridation, and oral hygiene consultations. Services such as professional dental cleanings are often covered by statutory health insurance as a benefit, but are not part of the legally required benefits catalog.
Eyeglasses Entitlement for Children and Adolescents Children and adolescents are entitled to eyeglasses until the age of 18. From the age of 14, there is a renewed entitlement only if the visual acuity changes by more than 0.5 diopters. Children are entitled to plastic lenses if they are preschool age or younger than 14 and their vision is impaired by more than plus or minus five diopters. Statutory health insurance also covers the costs if plastic lenses are necessary for school sports.
Health Insurance Benefits if the Child Becomes Ill According to the doctor's assessment, the statutory health insurance pays a children's daily sickness allowance for sick children under 12 years of age if necessary care is required and parents cannot work. The entitlement to the children's daily allowance is for ten working days per year; if there are several children, the statutory health insurance pays a maximum of 25 working days. Single parents are entitled to higher benefits. Sickness benefits are also paid for children with disabilities after 12.
Braces When do braces make sense? What does health insurance pay?
Nearly half of all children in Germany wear braces due to malocclusions or significant gaps between their teeth. The correction of pronounced malocclusions is covered by statutory health insurance up to the age of 18, provided it is medically necessary. If dentists advise a visit to an orthodontist, this can raise many questions among parents.
Hospitalization
Statutory health insurance covers the cost of all necessary medical treatment and hospitalization. Adults with statutory insurance pay a ten euro co-payment per day for a maximum of 28 days per year. The hospital will collect the co-payment directly from the patient with statutory insurance.
Limited choice of doctor
Statutorily insured patients don't have free choice of doctor; instead, the hospital decides which doctor will treat the patient. If patients wish to be treated by a specific physician or the head physician, they can opt for this as an additional "optional service." Accommodation in a single or double room is also an optional benefit, and in both cases, the patient is responsible for the additional costs.
Patients with statutory health insurance who wish to take advantage of these optional services may consider taking out private supplementary insurance. This "inpatient private supplementary insurance" will cover the additional costs of treatment or accommodation.
Freedom to choose hospital
Those with statutory health insurance have the right to choose their hospital freely, not only in emergencies but also for planned treatments. Even if the attending physician refers the patient to a nearby hospital, the insured person can choose a different hospital. The hospital, however, must be approved to treat patients with statutory health insurance.
This way, statutory health insurance provides customers with the freedom to choose their hospitals. However, choosing a different hospital does not necessarily mean that patients have free choice of doctor in that hospital. The hospital determines which medical professionals will provide medical care to the patient.
The health insurance company will not bear the additional costs incurred when choosing a more distant hospital. Patients who select hospitals in another state should inquire with their health insurer beforehand.
Rehabilitation
Regaining physical, occupational, or social skills
Several medical procedures require comprehensive and systematic rehabilitation, such as after a stroke, heart attack, tumor removal, or hip surgery. The goal is to help patients regain or maintain their physical, occupational, or social abilities.
Healthcare is currently divided into primary care (outpatient treatment by physicians in private practice), acute care (inpatient care in hospitals), and rehabilitation.
Three types of rehabilitation services exist:
Medical rehabilitation services aim to prevent, eliminate, or avoid potential disabilities or the need for long-term care.
Vocational rehabilitation services promote the integration of patients into the workforce.
Social rehabilitation services aim to help patients cope with everyday demands and reintegrate into their social environment.
In Germany, various social insurance institutions are responsible for rehabilitation services, including statutory health, pension, and accident insurance. All medical rehabilitation is a mandatory service provided by statutory health insurance funds. Rehabilitation is a fundamental part of the treatment chain, in addition to treatment by a general practitioner in a hospital. For many diseases, only the close integration of this chain ensures optimal care.
Rehabilitation's goal is not only to maintain or improve patients' physical, occupational, and social performance but also to promote individual abilities and opportunities to cope with illness and life. Patients learn how to behave to avoid further acute disease states and limit or control the effects of chronic disorders.
Insured individuals can choose licensed and certified preventive care and rehabilitation facilities independently. However, any additional costs must be paid out of pocket.
Maternity benefits for women in statutory health insurance
During the maternity protection period, women who are members of a statutory health insurance fund are entitled to receive maternity benefits from their health insurance fund. To qualify, the woman must be employed or working from home at the beginning of the protection period, which starts six weeks before delivery. Alternatively, the employer may have legally terminated the woman's employment during her pregnancy.
The maternity allowance is calculated based on the average daily pay for the last three calendar months before the start of the protection period, minus statutory deductions. The maximum daily maternity benefit is 13 euros. If the average net pay exceeds 13 euros per calendar day, the employer must pay an allowance equal to the maternity benefit, and statutory deductions reduce the average wage per calendar day.