Mobile Phone Provider
When moving to Germany, it is recommended to consider Telekom and Lebara as the best cell phone providers for foreigners, offering excellent network coverage and fast internet. Lebara is ideal for cheap international calls and fast LTE internet, with English support, while Telekom offers long-term contracts with a free smartphone and unlimited calls, texts, and internet data. Additionally, the internet network in Germany is generally reliable, although connection speeds can vary. It is advisable to conduct a speed test before signing a contract.
DSL is widely used, but providers also offer internet access through the cable network, and many tariffs include a landline connection and options for television services.
---
Your Options
When moving to Germany, it is advisable to research and compare different cell phone plans to find the best coverage and fastest internet speeds. We have researched and compiled a list of the best cell phone plans and internet packages in Germany specifically tailored for expats. Compare the offers to find the ones that best suit your needs.
---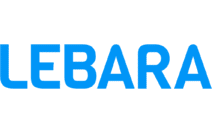 Lebara
Lebara is one of the fastest growing mobile communications companies in Europe with five million active customers, 1,000 employees worldwide and operations in eight countries.
At Lebara, customers can order prepaid SIM cards free of charge and top them up with credit whenever they want to make international calls, send SMS and use data. Lebara offers a wide range of national and international tariffs, enabling customers to make low-cost calls to over 200 countries without any contractual obligations. With this offer, Lebara is addressing customers who frequently make international calls, particularly people with a migration background living in Germany.
Lebara is expanding its attractive prepaid offers
and adding another exciting promotional rate to its portfolio:
This depends on your tariff and services.
---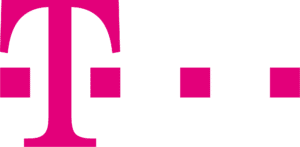 Deutsche Telekom – Mobile Plans
Deutsche Telekom should be your No.1 choice if you are looking for great mobile network quality.
Deutsche Telekom has been rated best German mobile network 3 times in a row by several popular consumer magazines, such as 'Connect' and 'Chip'.
Quality comes with a price though, which you should be aware of.
But if you are in need of fast mobile internet and great network coverage throughout Germany then Deutsche Telekom is your best pick.
Why should I get Telekom?

Deutsche Telekom has won every test regarding quality of net coverage and quality in the last couple of years.

Right now they also are ahead of competition when it comes to LTE and mobile internet.

But quality comes at a price, which in this case is slightly higher costs than other German mobile phone providers.
This depends on your tariff and services.
---

O2
o2 recently became the biggest German mobile provider after merging with Eplus.
This means that they are probably a good pick already, as many of your friends might have a contract with them.
O2 has recently improved its mobile network. In cities and urban areas, the network is very good.
Why should I get O2?

O2 Mobile Contracts are a great choice for all that want to save some money but still need full LTE speed.

If you prefer flexibility you better sign up for a contract that can be quit on a monthly basis.

O2 has recently improved its mobile network. In cities and urban areas, the network is very good.
This depends on your tariff and services.