Germany has been recognized as a family-friendly country, offering excellent healthcare, education systems, and parental leave policies. The country provides various benefits for families, including maternity leave, parental allowance (Elterngeld) , and child benefit payments (Kindergeld). The German school system and healthcare system have been highly rated, ensuring quality education and medical care for children.
Nevertheless, moving to a new country is a significant undertaking, and having your family by your side can make a world of difference. If you're considering moving to Germany with your family, it's important to understand the process and requirements involved. Here are some important points to keep in mind:
The difference between EU and non-EU citizens
For European Union (EU) citizens, the process is relatively straightforward. As a EU citizen, your partner and children do not need a visa or residence permit to move to Germany. However, having a basic knowledge of the German language will greatly facilitate your settling process.
For non-European Union citizens, the process of family reunification is more complex. Before bringing your family members to Germany, you must have the right to reside in the country yourself. This requires holding a valid residence permit, such as an EU Blue Card, Settlement Permit, Long-term Residence Permit, or Residence Permit for highly-qualified individuals. Short-term visas, like Schengen Visas, are not as open to family reunification.
In addition to the right of residence, you must demonstrate that you can financially support yourself and your family members without relying on welfare benefits. This includes having sufficient health insurance coverage and funds to care for your family. Adequate accommodation is also necessary, with specific requirements for living space based on the number and age of family members.
Verification of identity and nationality is essential. Your family members must possess valid passports, and their criminal records will be examined to ensure they do not pose a threat to safety in Germany.
When bringing a non-EU spouse or partner to Germany, you must prove your relationship through marriage or civil partnership. The partnership must be legitimate, and both individuals must be over the age of 18. It's important to note that sham marriages for the purpose of immigration can have serious legal consequences.
For family reunification involving children, "children" refers to unmarried minors, including stepchildren, foster children, and adopted children. If both parents have joint custody and one parent is not moving to Germany, their permission is required for the child to relocate.
Other important facts about moving with you family:
The German School System
Familiarize yourself with the German school system to understand the education options available for your children. Children under 16 may require proof of language skills, while older children may face additional challenges integrating into the German educational environment. Consider enrolling younger children in kindergartens and older children in Welcome Classes designed for immigrant students.
Here in this blog post, you'll learn how the school system works in Germany and what options you and your children have: "The Education System in Germany"
Family Benefits in Germany
Germany provides a range of family benefits to support parents in caring for their children and ensuring their financial well-being. These benefits help alleviate the financial burden on families and promote a healthy work-life balance. Here are some of the key family benefits available in Germany:
Kindergeld (Child Benefit): Kindergeld is one of the most important family benefits in Germany. It provides direct financial support to families, contributing to their financial relief.
From January 2023, the Child Benefit in Germany will be increased to 250 euros per month per child. The adjustment will be automatically made by the Family Benefits Office, and those eligible for Child Benefit do not need to take any action. This increase is intended to alleviate the additional financial burdens caused by inflation.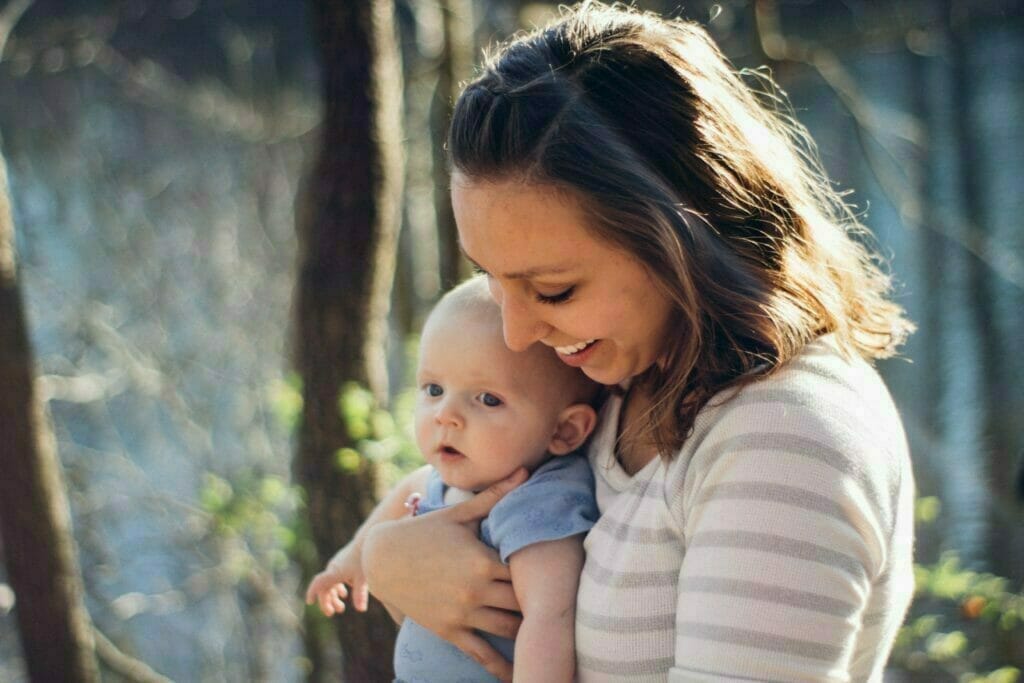 Kinderzuschlag (Child Supplement) and Benefits for Education and Participation: Kinderzuschlag supports single parents and families with low incomes. The application for Kinderzuschlag can be made online.
As of January 2023, the Kinderzuschlag amounts to up to 250 euros per child per month, in addition to the child benefit, to meet the child's needs. Those receiving the Kinderzuschlag are also eligible for benefits for education and participation and can be exempted from daycare fees. To qualify for the Kinderzuschlag, the child must be unmarried and under 25 years old, and the parent's income must not fall below a certain minimum threshold.
Elterngeld (Parental Allowance): Elterngeld compensates for lost income when parents take time off work to care for their newborn child. ElterngeldPlus and the Partnerschaftsbonus provide additional support to parents.
The amount of Elterngeld (parental allowance) you receive depends on the income of the parent who will be taking care of the child and whether there is a loss of income after the birth. Parents with higher incomes receive 65% of their pre-birth income, while parents with lower incomes can receive up to 100% of their pre-birth income.
Elternzeit (Parental Leave): Elternzeit allows parents to take time off from work to personally care for and raise their children. Each parent is entitled to up to three years of parental leave.
The employment relationship remains intact during the entire period of Elternzeit, and the parent has the right to return to their previous working hours after the leave. The leave can be divided into three periods, and it can be taken between the child's third birthday and the completion of their eighth year. During Elternzeit, parents can work part-time for up to 32 hours per week.
Description for this block. Use this space for describing your block. Any text will do. Description for this block. You can use this space for describing your block.
Mutterschaftsgeld (Maternity Benefit): Mutterschaftsgeld ensures the income of expectant or young mothers during the period when they are prohibited from working for protective reasons.
It can be applied for a minimum of seven weeks before the expected due date, as the medical certificate can only be issued a week before the start of the protected period. Mutterschaftsgeld is paid by statutory health insurance funds for the periods before and after childbirth, as well as for the day of delivery.
Unterhaltsvorschuss (Advance Child Support): Unterhaltsvorschuss provides special assistance to children of single parents. Single parents who do not receive regular child support payments can apply for Unterhaltsvorschuss.
The Unterhaltsvorschuss is available to children who live with a single parent and do not receive regular financial support from the other parent. There is no income limit for the single parent, and a court decision regarding child support from the other parent is not required. The amount of the Unterhaltsvorschuss varies based on the age of the child, ranging from up to 187 euros per month for children aged 0 to 5, up to 252 euros for children aged 6 to 11, and up to 338 euros for children aged 12 to 17.
Freibeträge für Kinder (Child Tax Exemptions): Child tax exemptions are designed to exempt the minimum subsistence level of children from taxation. For some parents, child tax exemptions can be more beneficial than receiving Kindergeld.
The tax authorities automatically assess whether the child allowances or received child benefit are more advantageous for parents during the annual income tax assessment. The child allowance amounts for 2022, 2023, and 2024 are €5,620 (€2,810 per parent), €6,024 (€3,012 per parent), and €6,384 (€3,192 per parent), respectively. There is also an additional allowance of €2,928 (€1,464 per parent) for child care and education expenses. Children are generally considered until they reach 18, but certain provisions extend the eligibility criteria for children up to the age of 25, such as vocational training, transition periods, and disabilities. (2)
Accommodation and Integration in Germany
Plan your accommodation ahead of time, considering factors such as proximity to schools and family-friendly neighborhoods. Encourage your family to learn the German language to facilitate integration into German society. Participating in local activities and connecting with expat communities can help create a support network.
Adaptation and Support
Moving to a new country can be challenging for children of different age groups. Pre-school-age children can attend kindergartens, while school-age children may join Welcome Classes to support their language development and integration into the school system. For older children, it's important to consider academic requirements and seek additional support if needed.
Moving with a family involves complex procedures and documentation. Consider seeking assistance from relocation services or professionals who can provide guidance, assist with document translation and certification, and offer consultation throughout the relocation process. We're here for you if you have any questions!
Germany is a family-friendly country
Germany, ranked among the best countries to raise a family according to Enjoy Travel's (1) recent study, offers a favorable environment for families with access to healthcare, education, and affordable housing. The study assessed over 100 countries based on categories such as safety, healthcare, median salaries, cost of renting, and education index. The Nordic countries dominated the top spots, with Norway taking the lead, followed by Singapore, Denmark, Iceland, and Finland. Germany, praised for its parental leave policies and strong school and healthcare systems, secured the seventh position. The country's median salary and recent improvements in child benefit payments were also highlighted.
SOURCE:
(1) https://www.enjoytravel.com/en/travel-news/places-to-visit/25-best-countries-in-the-world-to-raise-a-family
(2) https://www.bmfsfj.de/bmfsfj/themen/familie/familienleistungen