---
How we help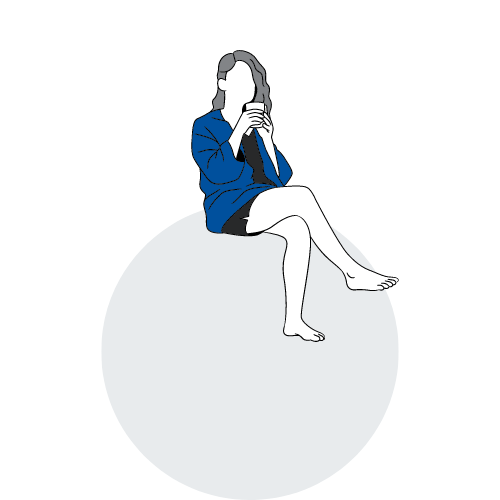 The Problem(s)
What does 'Anmeldung des Wohnsitzes' (residence registration) mean?
You do not know how to to register your German address / residence.
You have moved to Germany permanently and forgotten to inform the authorities.
The registration form is only available in German.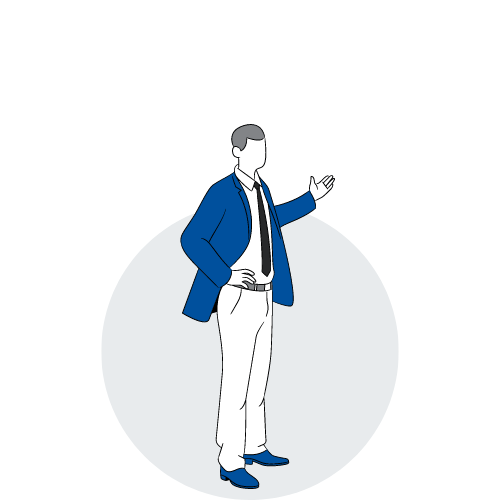 The SOLUTION
Simply fill out the German registration form on this website in English.
Receive instantly all necessary forms and documents. Follow our detailed instructions.
Book an appointment at your responsible citizens office
Get your residence registration confirmation.
Which steps are necessary to register your residence in Berlin
German bureaucracy is not easy. We are here to help you!
FAQ – How to register in Berlin
Welcome to Berlin, the city of singles, contradictions, and exciting experiences! Despite its unique character, Berlin is not exempt from the German bureaucratic processes. As a newcomer, your first step is finding a place to live. Once you've settled in, the next essential task is registering at a local registration office.
In this blog, we will guide you through the registration process, providing all the necessary information about the required documents and how to fill out the forms accurately to avoid any unnecessary fees. You'll need to complete the registration form, which is available in German, but don't worry! You can fill it out in English on our website.
If you still need assistance with your move, you can check out our top partner company Umzugsvergleich DE. They offer free and obligation-free moving quotes, helping you save up to 40% on moving costs.
Let's get started with your registration process and make your transition to Berlin a smooth and enjoyable one!
Table of Contents
What is Residence Registration'Anmeldung' in Berlin?
Anmeldung is the term used for the process of registering your residence in Germany. It is a mandatory requirement for individuals who are studying, working, or planning to stay in Germany for more than three months. By law, you must complete this registration within a strict time frame of 14 days from the date you officially establish your residence (for detailed information, see the Bundesmeldegesetz (BMG) § 17 Abmeldung).
The registration involves two important documents:
To simplify the registration process, our website offers a convenient option. By filling out the registration form on our platform, we automatically provide you with both the completed registration form and an empty landlord confirmation form. You can then pass the landlord confirmation form to your landlord for them to fill in the required details. In case your landlord is unable to complete the form, it is advisable to discuss this directly with the German official at the registration office (Bürgeramt / Meldeamt).
Why 'Anmeldung' is crucial in Berlin
Making Berlin your new home isn't just about finding your favorite coffee shop, it's also about establishing your official residency before the law. When you register, you receive official proof of residency, which gives you access to important services. This proof is important if you want to open a bank account, take out health insurance, or even become a member of the local library.
Who needs to register in Berlin?
If you plan to study, work, or live in Berlin, registration is a mandatory requirement for all residents. The German government aims to verify the identity of all individuals living in the city and their respective housing situations. Therefore, one of your initial tasks upon arriving in Berlin is to visit the local registration office (Einwohnermeldeamt) or citizen service center (Bürgeramt) in the city. Both serve the same purpose: facilitating the registration process for those intending to stay in Berlin. Below, we will guide you through everything you need to know about the registration process in Germany.
When to register your residence in Berlin?
The nationality of the individual does not affect the registration process; it applies to everyone planning to stay in Germany for more than 3 months, regardless of their citizenship. Whether you are a German citizen, an EU citizen, or a non-EU citizen, registration is a mandatory requirement. This obligation is applicable to students, employees, interns, and anyone else residing in the city.
Typically, you must register your residence within 14 days of moving into your new place. However, if you do not have a fixed address yet, registering might be a bit more challenging. One of the necessary documents for registration is a confirmation of residence signed by your landlord. Some municipalities may accept a confirmation from the proprietor of your temporary accommodation, but in most cases, you will need a rental contract to complete the registration process. If you are uncertain about your specific situation, it is advisable to check with your local citizens' office for guidance.
Booking Appointments: Your Express Route to Registration
Embarking on a seamless registration journey commences with scheduling appointments. Our service doesn't stop at paperwork; we're here to help you secure appointments with ease. Bid farewell to the uncertainty of waiting, as we simplify the process, allowing you to concentrate on your Berlin adventure.
Your Berlin Transition, Our know-how!
Simplifying your transition to Berlin. Reserve your appointment, access detailed guidance, or entrust us to manage it personally.
Advantages of the residence registration in Berlin
The Meldebescheinigung
In Berlin's administrative landscape, the Meldeschein, your proof of residence, has a huge impact. It is the gateway to accessing important services, whether it's opening a German bank account, signing up for health insurance, or purchasing a library card. The Meldeschein is basically your key to convenience.
The Lohnsteuerkarte
In addition to convenience, proper registration offers financial benefits. Eligible individuals automatically receive the Lohnsteuerkarte (Tax ID), an important tool for employers to deduct applicable taxes and social security contributions from your income. This card simplifies your financial obligations and makes Berlin's economic landscape more manageable.
Extra Info: What is Kirchensteuer and do I have to pay it?
When filling out your registration form, you'll encounter a section where you're asked to indicate your religious affiliation. However, you also have the option to leave this field blank if you prefer. Nevertheless, if you wish to officially identify as Catholic, Protestant, or a member of any other Christian denomination, you'll be subject to a religious tax known as church tax ("Kirchensteuer") on your annual income tax statement. Typically, this tax amounts to approximately 9 percent of your annual income tax.
Important Note: Opting not to pay church tax in Germany will render you ineligible to receive communion, confession or get married in a German church
Embarking on a New Journey in Berlin as a Family
We're Here to Make it Effortless. Whether your move to Berlin is driven by a career opportunity or a quest for fresh adventures, our service is designed to streamline the registration process. Our English-language platform, equipped with detailed, easy-to-follow instructions, caters perfectly to families with varying requirements. From assembling the essential documents to navigating the intricacies of Berlin's neighborhoods, we stand by your side as your trusted partner, ensuring this transition becomes a delightful experience for your entire family.
I can't find a place in Berlin- what to do?
No need to worry if you haven't found a permanent place to stay with a sublet or rental contract. In such a situation, you are not obligated to register. If you are living in a hostel or hotel temporarily, registration is not required.
It's essential to remember that registration is only possible with a proper tenancy agreement in place. Your landlord must provide a signed confirmation when you move into a new residence. Without this landlord confirmation, you cannot proceed with the registration process. Therefore, you cannot simply register at a friend's place without the necessary documentation.
Many foreigners in Berlin face challenges in finding permanent accommodation, especially if they haven't secured a job yet. This can create a bit of a catch-22 situation, as you can't start working without registration, and finding a place to stay may require proof of employment. Starting off by living in a hostel temporarily can be a practical solution. Once you have a job contract, you will likely find it easier to secure a more permanent living arrangement.
Our partners will also support you in finding an apartment in Berlin. Check out our short-term & long-term solutions.
Which documents are required for residence registration in Berlin?
To successfully register your residence in Germany, you will need the following documents:
If you are registering multiple individuals simultaneously, such as your partner or children, ensure you have all their relevant documents as well. It is acceptable to use one proof of residence certificate for multiple individuals.
Can you register without using the German registration form?
No, you must use the specific form provided by the residents' registration office in your city. There is no standardized form for all of Germany; each city uses its own. At our website, we offer the correct forms for Berlin, Düsseldorf, Frankfurt am Main, Hamburg, and Munich. We also assist in filling them out for you, making the registration process more convenient.
How can I fill out the registration form in English?
Rest assured, we have designed a convenient registration package to simplify the process for you. With our online form, you won't need to read the German official registration form. As of now, there are no official English translations available for these forms. However, when you use our service, we will automatically translate everything for you. In a nutshell, you can fill out the form in English, and we will send you the German original version with your data on it. Additionally, you'll receive detailed instructions and this guide to assist you throughout the registration procedure.
Get 50 Euros as a registration bonus in Berlin!
If you're here to study at a university in Berlin, you have the opportunity to receive a generous welcome bonus of 110 Euros from the city! To claim it, simply download the 'Welcome Money' application form and take it to the registration office when you register. To find the application form, just search 'Berlin Begrüßungsgeld + your university' on Google.
It's important to note that you can only avail of this offer when registering in Berlin for the first time. Unfortunately, it cannot be applied for retrospectively, so make sure to claim it while registering. Enjoy the extra 50 Euros for your time in Berlin!
Where to register in Berlin? How to schedule an online appointment?
Now that you have all your documents ready, it's time to visit your local registration office in Berlin. However, please note that due to recent changes, you are now required to make an appointment before visiting the office.
To schedule an appointment, you can use the Berlin registration office's online system. Click on the "Termin berlinweit suchen" (Search for appointments throughout Berlin) button located in the top right corner. Then, select a suitable date and time for your appointment.
If you don't find an available appointment immediately, don't worry. Keep checking the system every 30 minutes, as slots may become available.
Alternatively, you can also call the central registration office hotline at 030 – 115 to make your appointment. Just let them know that you wish to schedule an appointment to register your residence in Berlin by saying: "Ich möchte einen Termin machen, um meinen Wohnsitz in Berlin anzumelden" (I want to make an appointment to register my residence in Berlin).
What if all online appointments at the Bügeramt are booked out?
Don't worry. It's normal that the appointments for Anmeldung at the Bügeramt in Berlin are booked out several months in advance.
There's a little trick you can do.
Just keep pressing the refresh button on the website on which you can book an appointment. Especially in the mornings new appointments are added by several registration offices. Sometimes people also cancel their appointments. You will definitely find an appointment if you keep looking.
Remember that for the Anmeldung you can go to any Bügeramt in Berlin – just go wherever a free appointment pops up.
Update June 2016 – You can also try your luck and go about an hour before opening time to these registration offices in Berlin without an appointment:

Donaustraße 29, Berlin-Neukoelln Alice-Salomon-Platz 3, 12627 Berlin
Going to the registration office in Berlin – what to do
Make sure that you arrive at least 10 minutes before your appointment. Finding the correct waiting room can be confusing. Just follow the signs saying 'Bürgeramt'. Best is to ask your way around.
If you have booked an appointment online, you receive your personal waiting number in a confirmation email. You then wait for your number to be displayed on a screen together with a corresponding room number. Quickly walk to the room. Most officials speak English in case you don't speak German. Give the official all your registration documents. If everything is fine, you will get your registration confirmation right away (Anmeldebestätigung/ Meldebescheinigung).
Important: Check the registration confirmation right away! You want to make sure that your name and address are spelled correctly.
Be sure to keep the registration confirmation to it in a safe place – you will need it on a number of occasions.