If you plan to leave Germany to start a new life, you must consider some things to avoid trouble. If you want to migrate correctly, you have to invest time in good planning. Maybe you're moving abroad because of a job, or you wish to relocate with unemployment benefits? Whatever the reason, expat services can help you with the process, like deregistraion.de.
Do you already know where you want to emigrate to? In this article you will learn why more and more people want to emigrate from Germany & which are the most popular destination countries: Emigration from Germany 2022
Preparation – moving abroad
Maybe you want to work abroad, create a new life or relocate as a pensioner? However, relocating requires preparation, and you should plan your emigration thoroughly. When moving to a new country, you need to cancel and terminate many things. Maybe you have a gym membership, phone contracts, a rental agreement, and contracts with utility companies? You will need to terminate all of these.
Do you still need help with your move? Here you can find our top partner company Umzugsvergeich DE.
Get a moving quote:
Free & without obligation
Save up to 40% on moving costs
You'll need to pay the city office a visit to deregister and remember to bring your residence permit if you have one. You can get help from a relocation service. If you want to relocate abroad, you should read through our entire article so that everything works out the way you want it to. This article provides you with all essentials.
We have prepared three blog articles for you, which revolve around the topic of moving. Have fun reading them!
Who needs to deregister?
Quick: If you lived in Germany and registered your residential address there, you must deregister when moving abroad.
In Germany, every resident must have a civil registration of their residence in the city office. The information is stored in the personal records database. It does not matter what nationality you have. The obligation to register the residence is anchored in Section 17 of the German Federal Registration Act. The civil registration of your residence is then also noted on your ID card. The background to this legal obligation is the avoidance of so-called bogus registrations. In this way, the German state hopes to curb various forms of crime.
The registration of your residence in Germany is the responsibility of the Residents' Registration Office (Einwohnermeldeamt), usually located in the Citizens' Office (Bürgerbüro) of the local town hall or municipal or city office administration. The citizen service will register your residence and add your data to the population register.
Anybody who has registered a residence in Germany is required by law to deregister when leaving the country. So if you move out of an apartment, house, or WG in Germany and don't move into a new residence within the country, you must deregister. You'll need to fill out a deregistration form, and you can get it in the registry office or online.
Also, suppose you hold two or more residencies in Germany and give one up. In that case, you must deregister with the responsible citizen's office.
Do I have to deregister when moving to another address within Germany?
Quick: No. But you must register your new address in your new town.
There is a general obligation to register in Germany, i.e., every person with residence in Germany must be registered there. You're obligated to report any living change with the responsible registration office in Germany within one week of moving. Violation of this is considered an administrative offense and can automatically lead to a fine.
The registration office will automatically deregister your old address from the personal records database and replace it with the new one once you register your new residence. So you won't need to file a deregistration form, and you'll find the address change process is relatively simple. All you need is your new rental agreement and your ID, don't forget your residence permit if you have one.
It's also possible to keep two residences, which you must indicate on the form.
What is the deadline to deregister my German residence?
Quick: Latest 14 days after you have left the country.
The German residency law is strict, and you need to deregister from your old address within the legal timeframe.
Based on the German "registration law," you need to deregister between 7 days before and, at the latest, 14 days after you have left the country (Bundesmeldegesetz (BMG) § 17 Abmeldung). You must hand in the completed form at the citizen service of your registered office.
If you forget to deregister and pass the 14 days after your official move-out date, you can potentially get a fine; however, this isn't very common. After processing hundreds of deregistrations for clients, we have never encountered a single case.
Nevertheless, we urge you to act responsibly for your good. A fine can cost up to 500 Euros.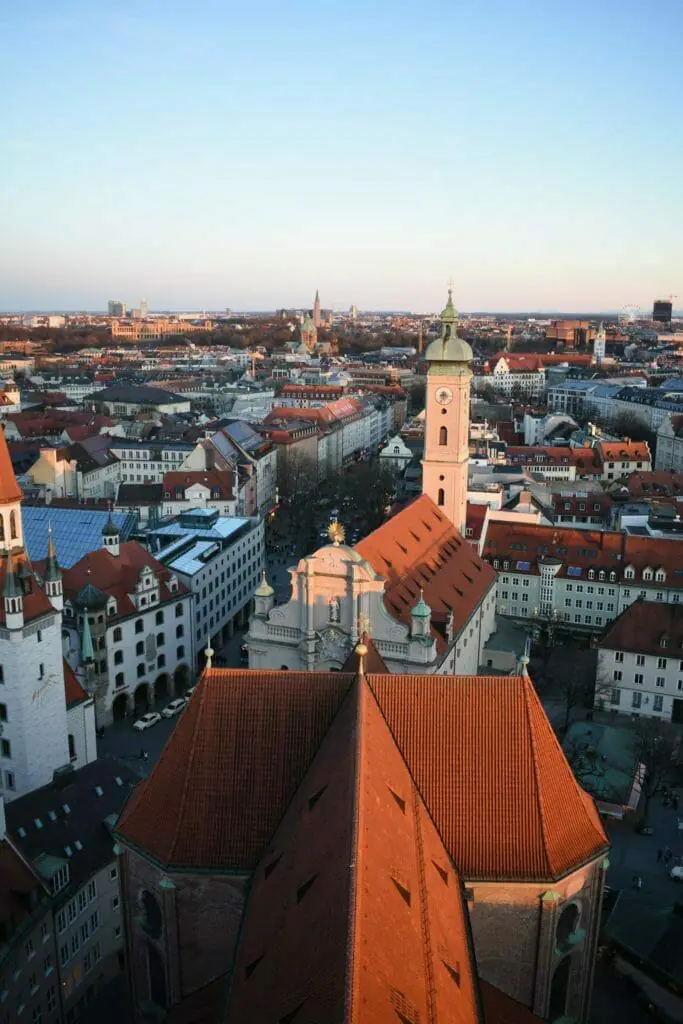 How to deregister your German address
Quick: In your citizen's office with your ID and the deregistration form.
Deregistering in Germany is a process that is required when you are moving to another country and want to end your legal ties with Germany.
You can easily deregister your residence from Germany by personally going to the Residents' Registration Office and informing them that you are moving abroad. The only documents you need for this are your current identity card (and residence permit) and a completed deregistration form.
You can download the forms from the Website of the local citizen's office, or you can ask for one at your local citizen's office in person. The citizen's office responsible for you is the same place where you registered when you arrived.
You can enter all family members in one deregistration form, like your spouse and children. Suppose you don't have enough space for all family members. In that case, you can use another form to fill in your remaining family details.
You must either send your documents by registered mail or take them to your local city's registration office (Einwohnermeldeamt). The government authorities will adjust your personal records database accordingly.
If you're uncertain, you can identify which registration office you must go to by checking your registration confirmation document. Or you can type in "Abmeldung + the city (+district) where you would like to deregister" in an internet search.
Note: It's mandatory to use the same signature you used to sign your passport. We occasionally come across the issue that signatures don't match up. Some passports can be valid for a long time, and maybe your signature has changed along the way. Your signatures must be identical in Germany, or they may not be processed.
Or you can book the deregistration service from deregistraion.de. With our service, you can take care of everything online and you don't need to speak German. Check out your offer and decide for yourself!
Deregister your residence online
If you want to deregister from Germany, Deregistration.de offers a convenient and easy solution that is completely online. We specialize in digitizing the process of deregistering your residence and can assist you with the entire procedure without the need to personally go to a citizen's office. Our services are available to both German and English-speaking customers, and we are in close contact with numerous citizen's offices throughout Germany.
Thanks to our service, you no longer have to worry about how to deregister from Germany. We take care of the work and ensure that everything runs smoothly. All you need to do is visit our website and select the package that best suits your needs. We offer various packages, including the self-service option, where we provide you with all the information and documents you need to deregister yourself.
However, if you need assistance, we also offer a personal assistant and a premium package, both of which are completely digital. With the premium package, you even receive three cancellation letters for any provider included, and we send your original deregistration certificate to your desired address abroad. We take care of everything related to your deregistration and ensure that you are deregistered quickly and efficiently.
Of course, you can also go to a citizen's office in Germany in person to deregister. However, this method can be cumbersome and time-consuming, especially if you do not speak German or are located abroad. Therefore, we recommend using our online service, which is fast, easy, and reliable. We take care of everything so that you can focus on other important matters.
Which documents do I need for my de­registration?
Quick: The filled in deregistration form, your ID
If you're going in person, you'll need to bring your passport (make sure it's valid), your residence permit (if applicable), and the deregistration form.
In some cases, you'll need to book an appointment in advance. Please have a look at their Website to make sure.
You should receive your deregistration confirmation immediately, free of charge.
When deregistering your family members, you'll need to provide their passports. For your children, you'll need to provide proof of kinship. The birth certificates should state who the legal parents are and be sufficient. Your spouse will need to give a "Vollmacht" document that states that you have the right to act in their name.
You must include details of the authorized representative (such as surname, first name, address, date of birth of your spouse), details of the scope of a power of attorney (general power of attorney or individual power of attorney/ what you have permission to do in your spouse's name) details of the validity (until revocation or for a limited time)and your spouse's signature, with place and date. It can be handwritten too, and however, it must be in German.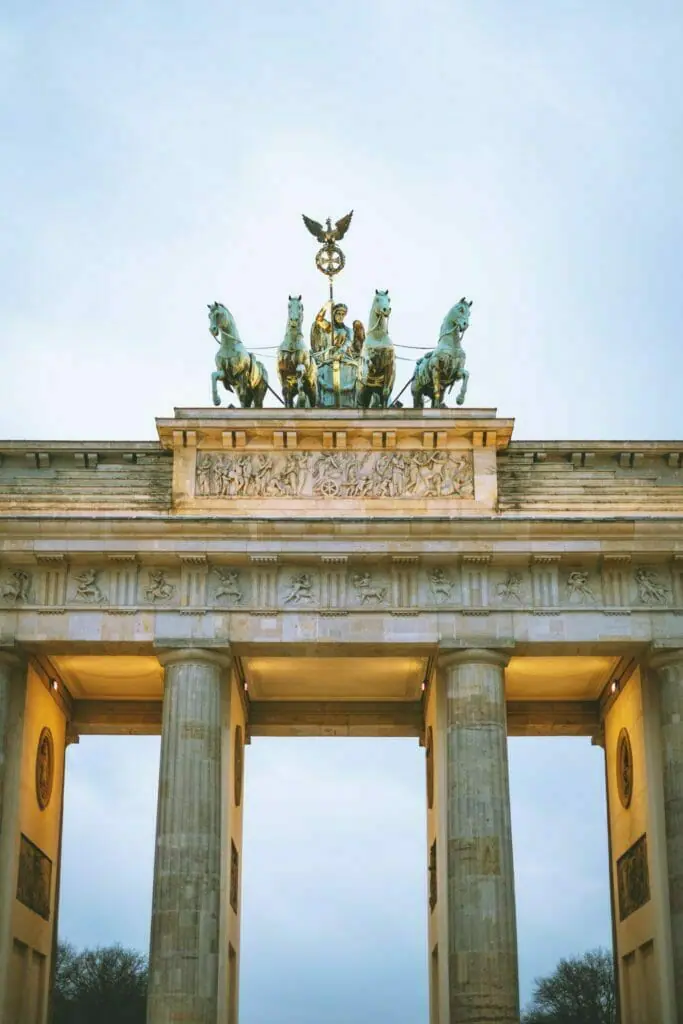 Via Mail
The deregistration can be sent by mail to the Residents' Registration Office. You can send the completed and signed deregistration form and your identity card or passport copy. If applicable, include your visa or residence permit. Remember to include your family members' passports, your children's birth certificates, and any further residence permits. The completed deregistration form must be signed by all family members above 18.
The citizen's office will not send your deregistration confirmation abroad.
So please add a cover letter stating at which German address you would like to receive your deregistration confirmation (best would be to use a friend's address) Via a representative. With this, include a copy of your representative's passport. If you decide to book deregistraion.de's deregistration service, we will act as your german representative.
Do I need to deregister my address when I'm still in Germany?
Quick: No.
Deregistration can be done seven days before but must be done up to 14 days after moving out. You can also deregister via mail, with the help of a representative, or by booking an online service provider. So it is even possible to take care of this procedure when you're already abroad.
If you move abroad, you mustn't have the intention to live in your former apartment again in the future. Temporary stays abroad, e.g., for study purposes, do not require deregistration.
How to deregister from Germany online?
It is not a public service of the citizen's office to offer online deregistrations of a residence. You can, however, book an appointment online to go to the office locations in person.
However, it is possible to book deregistraion.de's deregistration service entirely online. This way, you don't need to show up in person, you don't need to speak German, and you can handle the matter from abroad. We'll be your representative in Germany.
How can I deregister in person if I don't speak German?
Quick: With deregistraion.de.
Thanks to globalization, there are plenty of reasons for having worked in Germany and not speaking the language. Many people who are not fluent in German seek help from experienced relocation consultants who can help them tackle German bureaucracy.
It can be somewhat daunting, though, going into official places and filing important paperwork on your own if you can't speak the language. If you've been in Germany for a while, you'll have noticed how much Germans love their paperwork. And there are still many government authorities that don't speak much English.
We recommend taking a German-speaking friend along to translate if you want to go in person. Some websites offer translated documents that you can fill in, and you'll need to provide all documents mentioned. If you want to avoid the hassle, you can book our service. We'll take care of the communication with the government authorities for you online. You can view our prices.
How long does it take to receive my deregistration confirmation from the registration office?
You will receive it immediately if you go in person, free of charge.
Quick: About five weeks.
We receive many inquiries about how long it takes the local citizen's offices to process deregistration applications by mail. There is no universal answer here. The length of time it takes to process deregistration queries depends on many factors.
These include:
Sick leave of staff
Holidays/vacation time
Coronavirus
Backlog of work
If you loose your deregistration confirmation, you can get a copy of your registration confirmation through us as a replacement. Learn more here.
What if I don't deregister my German residential address?
In Germany, you have to register your residence and deregister when you move abroad with the registration office. If you don't, you will be considered a resident of Germany. You will continue to be liable for certain payments in Germany, e.g., public broadcasting service fees, health insurance contributions, or taxes.
When moving abroad, it's essential to properly deregister with the Residents' Registration Office and terminate all contracts and agreements that are not to be continued. You must take the relevant notice periods into account.
So start with the preparations in time (at the latest one year in advance, sometimes even longer) so that money isn't spent uselessly.
Do I get a fine?
You must deregister within two weeks. The fines for exceeding the deadline are the same as those for not registering your residence in time.
If you fail to comply with this deadline, you may be subject to an administrative fine of up to 500 – 1000 EUR.
Some facts:
You can be fined up to 500 Euros,
You might need to pay taxes to Germany on your income abroad,
It is against the law to have a car registered in Germany if you don't have a registered residence there, you will need to continue paying broadcast contributions,
Your bank account could get blocked or garnished,
You'll need to continue paying for health insurance. If you don't deregister your children from school correctly, childcare services might come for you,
You'll need to continue paying your kindergarten fee if you don't cancel your contract,
If you fail to cancel your german child benefits and continue to receive payments, you're committing tax fraud,
Phone contracts will need to be paid for if not canceled,
You'll need to continue paying your electricity provider,
And if you need a new passport abroad, the local consulate will not serve you.
Taxes
Persons who hold a residential address in Germany are subject to unlimited income tax liability. Your income earned worldwide must then be taxed in Germany. (§ 1 EStG)
Only persons who are neither subject to unlimited nor limited income tax liability fall into not being required to pay any taxes. The prerequisite is that you have no residence and no income (trade, capital income, or rental income) in Germany. If you are still in Germany and have a tax agency working for you anyway, speak to them beforehand.
Decisive for the tax office is the determination of your new residence and the origin of your income. You are in the obligation to bring proof that you have moved abroad. You aren't legally required to inform the tax office, but in case they inquire, it is best to have your documents in order. If in doubt, you will find assistance in a tax agency.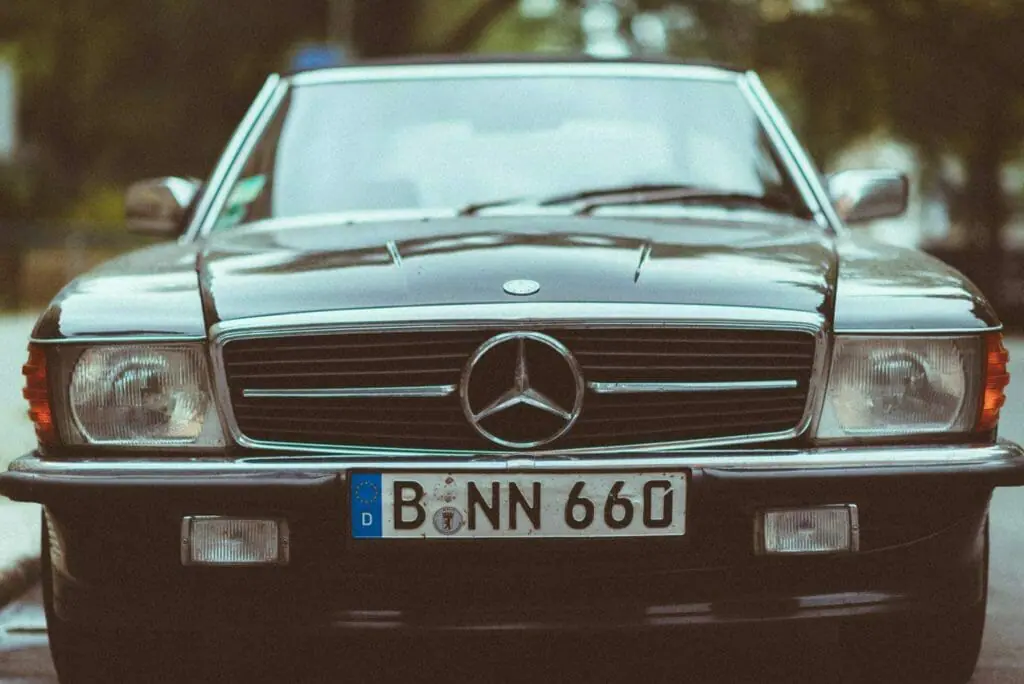 Car
A car can no longer be registered in your name in Germany when you deregister your german address. However, a vehicle can continue to run under the designation of an authorized representative.
You can deregister your vehicle in Germany at any vehicle registration office or, if applicable, on their online portal. As a rule, it is not possible to deregister abroad, for example, at the foreign representations of the Federal Republic of Germany.
Within the European Union, you can take your vehicle without any problems. Emigrants need motor vehicle liability insurance in the country of destination, a technical inspection by the local TÜV, and a declaration that the car complies with the European operating regulations.
Deregistration or re-registration is unnecessary if you keep your residence in Germany and stay in another EU country lasts less than six months. Learn more about car deregistration.
In this case, you do not need to re-register your car and do not have to pay vehicle tax in the EU country. If you want to deregister your car you can book deregistraion.de's car deregistration service.
Broadcasting Contributions/ GEZ
The State Broadcasting Contribution Treaty concluded that all 16 German states regulate which broadcasting contributions are levied when and by whom. Every household in Germany must pay. Accordingly, you can only deregister a contribution account if you give up your home altogether because you move abroad and no longer have a residence in Germany. Deregistration from the broadcasting fee must be made in writing or online. The deregistration does not have a retroactive effect. Still, it is usually only possible for amounts to be paid in the future. So you won't get your money back or be relieved of paying if you deregister a few months later.
If you do not receive a written confirmation from the contribution service, please follow up. Your contribution account is only really deregistered when this has been confirmed, and the written confirmation is your proof. If something goes wrong, broadcasting fees will be due again every month!
If you want to terminate your broadcasting account you can do that here, free of cost. However, the only language offered is German on the official website.
You can book deregistraion.de's GEZ cancellation service online here.
Bankaccount
Anyone who stays abroad for a longer time or even emigrates is confronted with many changes and requirements. Therefore, for digital nomads, whether they can still use a German account abroad often arises.
An online account is an absolute necessity abroad. To a limited extent, an ordinary account with online banking is also sufficient, but problems with cash hold automatically arise. You can only use the EC card at affiliated banks, and the credit card often does not offer free cash pickup. A checking account at a direct bank is recommended to access cash abroad easily.
Suppose you have a bank account open with a bank already. In that case, you are advised to inform them about a more extended stay abroad, whether a house bank or a direct bank. The bank might block your account or account credit cards as a precaution if the access was made from abroad. Of course, this can quickly be cleared up, but the lifting of the block is a circumstance that, for the most part, you want to avoid.
One of the few banks that are good for emigrants is N26. If you want to emigrate successfully, plan the correct bank account with it.
Residents of Germany, Austria, Ireland, France, Spain, Italy, the Netherlands, Belgium, Portugal, Finland, Luxembourg, Slovenia, Estonia, Greece, Slovakia, Switzerland, Poland, Sweden, Denmark, Norway, Liechtenstein, Iceland, and the USA (regardless of nationality) can use this account without having to pay account maintenance fees. A minimum deposit is also not required.
You can find all advantages at a glance here. You can open the account immediately online.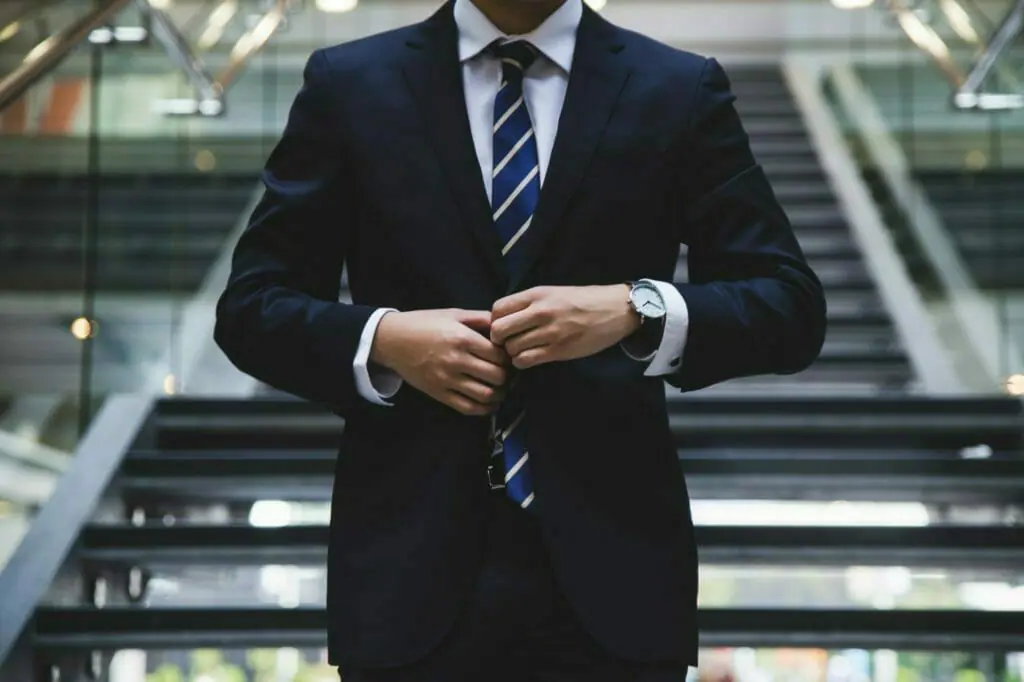 Deregister your trade when leaving Germany
Trade deregistration in Germany must be carried out if the business is permanently discontinued or the registered office is moved to another city/municipality. Trade deregistration is also required for the departure of partners in partnerships. If you are not entirely sure about future projects, you can consider an alternative to trade deregistration with a declaration of dormancy.
With deregistraion.de, you can book our deregistration assistance. We will guide you through the German forms and explain where to send your business deregistration in writing. In some cases, Trade Licensing Offices now offer the option of deregistering your business online. We can also assist you with this process.
If you want us to deregister your business entirely on your behalf, that is possible too.
In this case, we fill in all documents, send them to the Trade Licensing Offices, and we receive your final documents. We keep you informed throughout the process and provide you with copies of your business deregistration via Email. Learn more about business deregistration.
Health insurance
Since 01.01.2009, compulsory health insurance cover in Germany has applied to all persons.
In principle, everyone in Germany has a general health insurance cover obligation.
If you live abroad permanently, you should deregister from German health insurance. A deregistration certificate from the residents' registration office is usually sufficient.
Suppose you fail to inform your health insurer. In that case, you will be classed as a german resident and continue to be obliged to pay contributions. Those who are not insured and thus do not pay their insurance must reckon with some consequences: Contribution debts accumulate. In case of doubt, customs will collect these debts – for example, by seizing an account. In addition, insurers will add late payment surcharges.
It's simple to inform your insurance agency. You'll need your insurance number and the deregistration confirmation. If you would like assistance with the termination of your German health insurance you can book our service.
International Health Insurance
Apart from canceling your German health insurance, it would be best if you also considered having health insurance covered at your desired destination. For this purpose, you can inform yourself in advance about local offers or look for international health insurance cover. These are especially useful for global nomads.
We've composed an informative article on the topic for you here. You can sign up for our recommended international insurance agency here.
Relocation Unemployment Benefit
Become unemployed in Germany and want to work in another EU country. You can receive unemployment benefits for three months in the other country. Under certain conditions, the duration can be extended to six months. Such benefit transfer is only possible in the EU. You cannot continue to receive payments if you go to another country outside the EU. And unemployment benefit II is not paid at all abroad.
For more information, you can read this article here.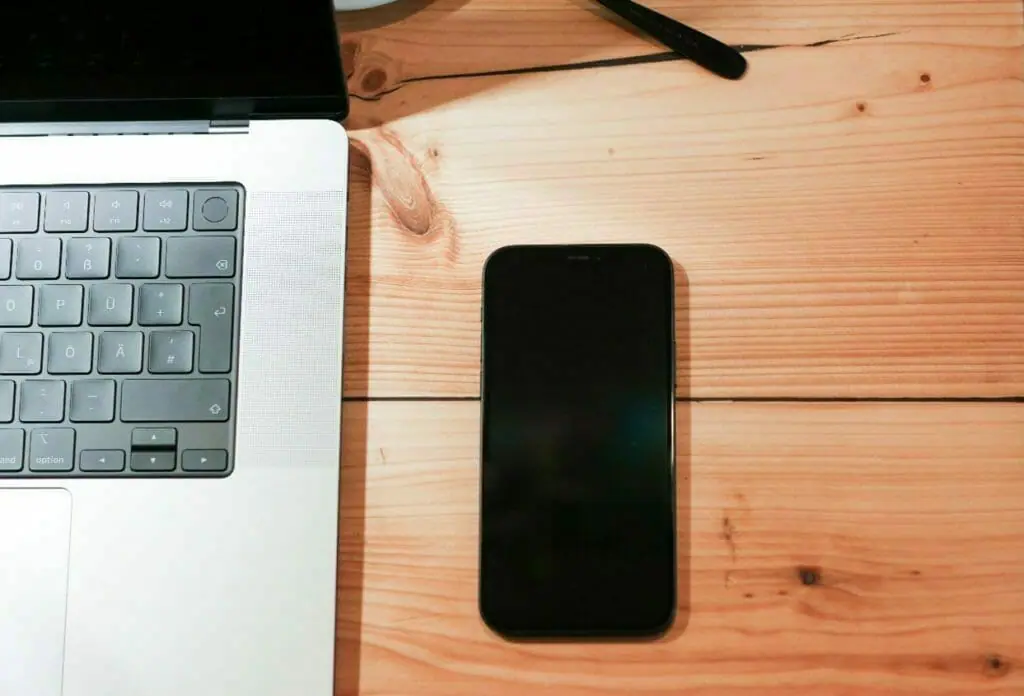 Contract cancellation
Phone/ internet contract and mobile phone
Network and phone providers previously claimed that moving abroad was no reason to terminate a contract. For example, a 24-month Phone/ internet and mobile phone contract would still have to be fulfilled and paid, and legislators have stopped this practice since 2012.
Suppose the service is not offered at the new residence. In that case, the consumer is entitled to terminate the mobile contract or internet by giving three months' notice to the end of a calendar month. Accordingly, the termination of your phone provider only becomes effective when the move has taken place to a location where the telecommunications provider's services are not available.
The provider may no longer obtain payments for the connection after moving. However, you must stick to the three-month notice period so send your termination letter on time. The three-month period begins with the receipt of the cancellation letter by the provider. Still, termination is possible at the earliest on the date of the move.
For example:
Suppose the move was to take place on April 31. In that case, the provider should receive the notice of termination by January 29. If it isn't received until February 15, the contract will not end until the end of May due to the move.
Please send your contract cancellation via tracked shipment, so it doesn't get lost, or if possible, send an email. The termination will only become effective with the confirmation of deregistration from your registered address. You can request this from the Residents' Registration Office seven days before and 14 days after your move-out date. Please send it to your telecommunications service when you receive it.
If you need assistance with your cancellation, you can book the service of deregistraion.de.
Electricity provider
You can quickly terminate some electricity contracts at the end of the month. Anyone who receives electricity/gas from the primary supply (municipal utilities) can cancel their agreement in writing with two weeks of notice in writing.
However, if you have purchased an electricity package or concluded an annual contract, the situation is different. You can only cancel up to one month before the contract is extended in most cases.
Here, the decisive factor is what is stated in the provider's general terms and conditions: You can often find a so-called relocation clause there. Most electricity/gas providers allow customers to withdraw from the contract when they move. So contact your provider in good time.
Suppose you want the special termination right to apply when moving abroad. In that case, you need written confirmation of your residence deregistration from Germany from the citizen's office before. However, this is only available one week before moving out! It, therefore, makes sense to write the termination letter, to which you want to enclose the deregistration confirmation in advance.
Suppose you move abroad as a German citizen. In that case, your new address abroad will be stored in the population register so that the citizen's office can contact you in the run-up to elections.
However, this information is not mandatory and only relevant if you are of German nationality. Learn more about contract cancellation.
Mail forwarding from Germany
Don't forget to redirect your mail! Mail forwarding is a service that allows you to have your personal or business mail redirected to your new address when you move. It is a convenient service that helps you settle in easily to your new home. You can forward your mail to any other address in the world. It doesn't matter if you move within Germany or leave Germany to go to the united states or to any other country. Learn more about mail forwarding.
deregistraion.de acts as your independent intermediary when it comes to mail delivery. You tell us which mail you want to be delivered and we contact the various delivery services for you, always keeping you up to date, of course. Your advantage: You no longer miss any mail and can decide individually whether you only want to receive letters or also parcels and packages.
It is best to book the mail service before you move. This can be done online very quickly and easily. The goal of our mail service is to relieve you of work and make the process as simple as possible.
New passport abroad
The application for a new passport at the foreign representation by your new place of residence is faster and cheaper than having to return to Germany to your last town of residence. You can only be serviced at your new residence if you hold a deregistration confirmation.
If you don't have one, you have to go to the registration office of your last residential address in Germany to get a new passport issued. Learn more about the copy confirmation.
With deregistraion.de, you can apply for a deregistration confirmation online. However, there may be some waiting time. Especially if you forgot to deregister in time. We can handle your inquiry completely digital. You won't need to travel to Germany.
If you booked our service to deregister but have lost your original document and can't retrieve your digital version, we can provide you with a pdf copy of your deregistration confirmation via email within a day or two.
Relocating with your family
If you want to emigrate with your entire family, it's a good idea to make a plan. First of all, you need to have a destination. If you're going to relocate successfully, take enough time and read up on all relevant topics. In our comprehensive guide, relocate here, you can learn almost everything you need to know. When relocating with family, you should inform yourself about your destination country and what you should do before moving. With children, you can't just relocate quickly. In the following points, we will cover a few essential topics about relocating with a family:
School
In Germany, school is compulsory for all children between 6-and 18 years. Your children must go to school in the district you register your residence. Mandatory schooling stops when you deregister your residence and move abroad. Children can only be exempt from compulsory education once they have been deregistered and live abroad.
Rumors often circulate that simply deregistering with the registration office is enough to avoid compulsory school attendance. Yet often, the school demands proof of attendance at a follow-up school or even calls in the youth welfare office.
It isn't necessary to inform your old school about a follow-up school or a new address as long as you leave Germany and deregister as a whole family.
According to the German Civil Code, minors share their parents' residence. Suppose a custodial parent, who is not separated, remains back in Germany with an identical registration address, home, and habitual abode. In that case, you must clarify this situation with the education authority.
Kindergarten
Most contracts with kindergartens include a certain cancellation period. It prevents parents from giving notice shortly before the annual closing times. However, according to the German Civil Code, it may be possible to terminate your Kita contract for an important reason. To terminate the contract with your daycare center without notice, you should explain why a continuation of the contract is unreasonable.
It's best to look at your contract and determine how long your cancellation period is. When leaving a country with your family, you should take enough time to plan your move anyway. Moving abroad with your entire family is usually an important reason for canceling your kindergarten contract. You can show proof of your family leaving with your deregistration confirmation. Send your termination letter according to the notice period if you can.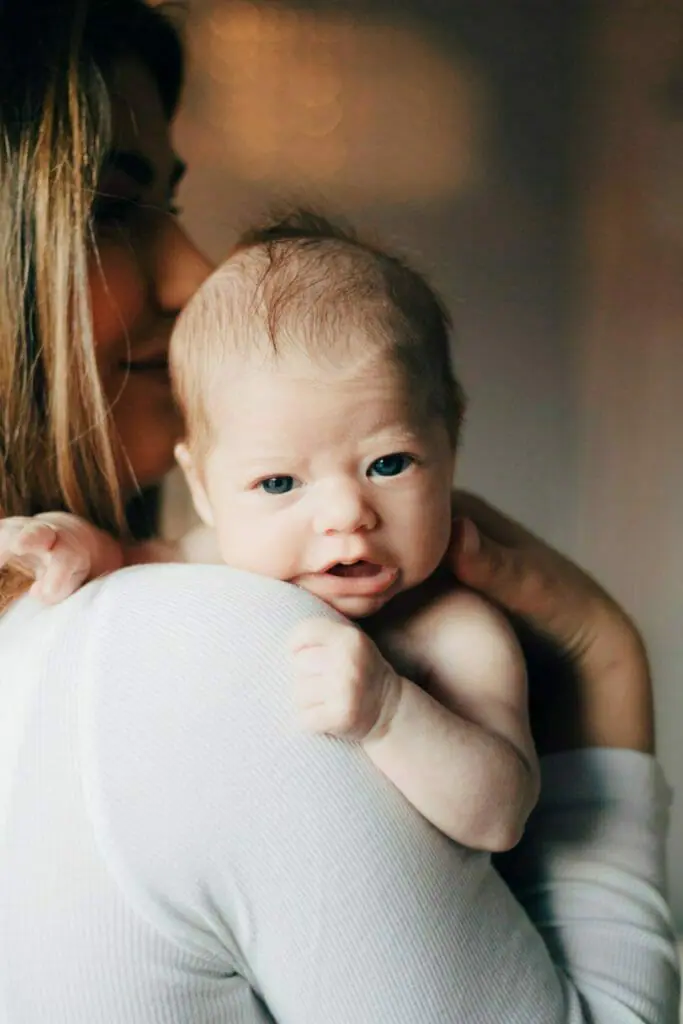 Daycare at your new destination?
A whole family leaving their home to relocate is always a big step, even more so if you're moving to a new country. There are many things to think of:
Giving notice to all utility companies
Canceling your gym membership
Deregistering your residential address
And, of course, the planning of your new life and Daycare is one of them.
There can sometimes be long waiting lists for KiTa places, although the situation varies from country to country. Certain countries even grant a right to a KiTa place. In any case, make the necessary inquiries early and plan enough time.
For example, please take advantage of a vacation in your new home country to understand the range of private and state facilities and their quality. It may also allow you to reserve a place.
Kindergeld
The entitlement to German child benefits expires upon emigration from Germany. Before leaving the country, the beneficiary must take the initiative and deregister with the appropriate family benefits office.
Deregistering your old address at the registration office is not sufficient.
Anyone who lives in a non-European country and knowingly continues to receive child benefits fulfills the criminal offense of tax evasion. Suppose this comes to the attention of the family benefits office at some point (for example, by comparing data with the registration office). In that case, the family benefits office's penalty and fine office can initiate criminal tax proceedings.
Criminal proceedings can be prevented by timely reporting to the family tax office (so-called penalty-exempt voluntary disclosure). In matters of self-disclosure, one should be careful since an incomplete or delayed self-disclosure does not have a penalty-exempt effect. As a consequence of the voluntary declaration, the amount wrongly received (since emigration) must be paid back to the family fund. The family benefits office may also charge interest on the amount withheld at 6% p.a.
So it's not a thing you want to forget. Please take care of your deregistration from child benefits in time. Learn more about child benefits.
If you want help with the process, contact our customer service. The cancelation of child benefits is part of our relocation service.
Child benefits and relocating
Child benefits for Germans living or working abroad
To be entitled to child benefits as a German citizen living abroad, you must meet one of the following requirements:
You have unlimited tax liability in Germany or are treated accordingly. General tax liability means that you have to pay tax on all your income in Germany.
You are only subject to limited tax liability in Germany but are employed subject to social security contributions.
However, in most cases, the entitlement to (German) child benefits expires when you emigrate from Germany.
Therefore, if you want to emigrate with your entire family, you must deregister independently at the responsible family registration office (Familienkasse).
Deregistration at the registration office does not automatically terminate the entitlement to child benefits. Suppose you live in a non-European country and knowingly continue to receive child benefits. In that case, you commit a criminal offense of tax evasion. So you can't just quickly relocate without taking care of the bureaucracy.
Parental benefits in Germany
If you leave Germany you should not only cancel the child benefit but also the parental benefit. It is quite easy to cancel the parental allowance. In most cases, you can call the family insurance fund responsible for you and tell them that payments must be stopped, providing your case number and personal information as proof that it is you. If you want to settle the matter by mail, you can write a letter describing your situation and requesting that the payments be stopped. Again, you will need to prove who you are. For example, you can scan your ID card and the original document sent to you by the parental allowance office when you first applied.
However, with some offices, it's not so easy. Learn more about parental benefits.
Sometimes you need to provide certain documents as confirmation of deregistration. If you need help because you don't speak German, you can book an affordable package with deregistraion.de and we'll take care of it for you!
How can I deregister when I have already left Germany?
Forgot to deregister your address? If you have a registered address in Germany, the citizens' registration office is responsible. A renewal of your identity card or passport in a foreign representation is only possible if there is an important reason. You will also have to pay a higher fee.
Are you still registered in Germany?
It's possible to send a representative to the citizen's office. This person will need a document signed by you, which gives him the legal right to take care of this business. You can ask your citizen's office what details are required in this document (Vollmacht). This person will also need your original Passport and the completed deregistration form. Your representative will then receive a confirmation (Abmeldebestätigung) of your deregistration on the spot.
Via mail: If you have already left Germany, you can also complete the process by sending the required documents by registered mail to your local registration office.
By using deregistraion.de, you'll be able to handle the matter online in English. We take care of the communication with your citizen service in the registry office. Once we receive your documents, we will send them to you by mail or registered email. Deregister now online.
Get in touch with our customer service today!
How can I receive my deregistration confirmation when I am already abroad?
If you're already abroad, you'll most likely need the address of a friend in Germany where you can have your document sent. The citizen service won't send this kind of document abroad in most cases. Learn more about copy confirmation.
Or you can book the service provided by deregistraion.de. This way, you can take care of your business online in the language you need. We take care of the communication with the registry office. We will provide a German address for your documents and send them to you via email or physically by registered mail if you like. You can contact our customer service via live chat during business hours.
I lost my deregistration confirmation/ Can I get a new one?
If you lose your deregistration certificate, you can usually apply for an extract from the population register at the citizens' office. A so-called "duplicate" is not issued. However, the quote from the population register is equivalent for all purposes. Most registry offices charge a fee for this, and you should be able to see how much you'll need to pay on their Website.
You will need to provide evidence of who you are with your ID and your Passport. If you're already abroad, you'll need an address in Germany to receive your document, as the German officials don't send this kind of document abroad. And you should be aware that processing times can take a while. Learn more about the deregistration confirmation.
However, if you booked a service with deregistraion.de, we would be able to send you a copy of your document within a day or two by email. Depending on your package, this would even be free of charge!
Relocate from Germany and start a new life
There are countless reasons to want to build a new life in another place. When preparing to emigrate, you can read guides from Expat Insider, get information from the German Foreign Office, and watch YouTube videos. It's always a good idea to have a plan.
In any case, it requires thorough planning and preparation. But before planning your new life abroad, you also need to consider what needs to be done in your old home country before emigrating. It would be best to list any contracts you have and find out the notice periods. Be sure to use registered mail for any terminations.
Relocating abroad with German pension
Depending on your previous occupation and pension contributions, you'll receive your German pension payments. In many cases, it's not very high, and pensioners look for more affordable places to live. Now people even have to pay tax on their german pension. Nothing will change in your german pension payments if you are only temporarily abroad. It will continue to be transferred to your account. If you emigrate as a pensioner, consider a few points.
Suppose you move permanently to a country of the European Union, Iceland, Liechtenstein, Norway, or Switzerland. In that case, you will also receive your full pension. So you could move to the popular vacation destination Mallorca and still receive your german pension. It works out very well for many pensioners, especially in countries where living costs are lower. This way, you can make more of your german pension and choose a pleasant climate to live in.
If you plan to move to a country outside the European Economic Area or to a country with which Germany has not concluded a social security agreement, you can have your pension paid out earlier in many cases. If you have not paid contributions to the German pension insurance for more than two years, you may be eligible for a pension refund. With deregistraion.de you can get your pension refunded. With our tools, you can check if you are eligible and calculate the amount of your refund.
In conclusion
In conclusion, it takes good planning to emigrate successfully. Of course, one spins his dreams around the targeted destination and to put a lot of energy into this planning is easy. But the settlement within Germany is also excellent and essential. I hope you have a good idea of what to do with this information. And if you need support, feel free to contact us.
We wish you much success and joy with your relocation!