Have you ever wondered about the ins and outs of German public holidays? Are you curious if shops stay open or closed during these special days? Perhaps you're intrigued by the phenomenon of Brückentage, those coveted "bridge days" that spark excitement among Germans. And what about the unique traditions observed during Christmas in Germany?
How many public holidays are there in Germany 2023 & 2024?
Thanks to bridge days, public holidays are often an excellent opportunity to have several days off with few vacation days. Unfortunately, in 2021, just like in 2020, many holidays fall on the weekend. However, one public holiday is scheduled for this week in some German states, and you can find out which one it is in this article.
There are nine public holidays in Germany, which apply nationwide. However, the number of holidays is different in each state. Some are public holidays only in some parts of Germany. Bavaria, for example, tops the list with 13 days off.
On which dates are the public holidays in Germany? What holidays are there in each federal state? When is the next public holiday in 2023? In this overview, you will find all public holidays and an overview of the individual federal states.
Public holiday
Date 2024
Date 2023
Public holiday in the following states:
New Year
01.01.2024
01.01.2023
nationwide
Epiphany
06.01.2024
06.01.2023
Baden-Wuerttemberg, Bavaria, Saxony-Anhalt
International Women's Day
08.03.2024
08.03.2023
Berlin
Good Friday
29.03.2024
07.04.2023
nationwide
Easter Sunday
31.03.2024
09.04.2023
BrandenburgOnly the state of Brandenburg explicitly treats Easter Sunday as a public holiday.
Easter Monday
01.04.2024
10.04.2023
nationwide
Labor Day
01.05.2024
01.05.2023
nationwide
Ascension Day
09.05.2024
18.05.2023
nationwide
Whit Sunday
19.05.2024
28.05.2023
BrandenburgOnly the state of Brandenburg explicitly treats Pentecost Sunday as a public holiday (Section 2(1) of the Public Holiday Law for the State of Brandenburg).
Whit Monday
20.05.2024
29.05.2023
nationwide
Corpus Christi
30.05.2024
08.06.2023
Baden-Württemberg, Bavaria, Hesse, North Rhine-Westphalia,Rhineland-Palatinate, SaarlandIn Saxony only partially.*In Thuringia only partially.**
Augsburg Peace Festival
08.08.2024
08.08.2023
Only in the urban area of Augsburg(but not in the adjacent surrounding area).
Assumption Day
15.08.2024
15.08.2023
SaarlandIn Bavaria only partially.***
World Children's Day
20.09.2024
20.09.2023
Thuringia
German Unity Day
03.10.2024
03.10.2023
nationwide
Reformation Day
31.10.2024
31.10.2023
Brandenburg, Bremen, Hamburg, Mecklenburg-Western Pomerania, Lower Saxony, Saxony, Saxony-Anhalt, Schleswig-Holstein,Thuringia
All Saints' Day
01.11.20224
01.11.2023
Baden-Württemberg, Bavaria, North Rhine-Westphalia,Rhineland-Palatinate, Saarland
Day of repentance and prayer
20.11.2024
22.11.2023
Saxony
Christmas Day
25.12.2024
25.12.2023
nationwide
Christmas Day 2
26.12.2024
26.12.2023
nationwide
– all data without guarantee –
*In Saxony only in the following catholic influenced municipalities of the Sorbian settlement area in the administrative district Bautzen: Bautzen (only in the districts Bolbritz and Salzenforst), Crostwitz, Göda (only in the district Prischwitz), Großdubrau (only in the district Sdier), Hoyerswerda (only in the district Dörgenhausen), Königswartha (not in the Wartha district), Nebelschütz, Neschwitz (only in the Neschwitz and Saritsch districts), Panschwitz-Kuckau, Puschwitz, Räckelwitz, Radibor, Ralbitz-Rosenthal and Wittichenau. The decisive factor is the place of work, not the place of residence of an employee.**In Thuringia, only in the Eichsfeld district and in the following municipalities of the Unstrut-Hainich district and the Wartburg district:Anrode (only in the districts of Bickenriede and Zella), Brunnhartshausen (only in the districts of Föhlritz and Steinberg), Buttlar, Dünwald (only in the districts of Beberstedt and Hüpstedt), Geisa, Rodeberg (only in the district of Struth), Schleid, Südeichsfeld and Zella/Rhön.***In Bavaria only in the currently approx. 1700 municipalities with a predominantly Catholic population, in the remaining approx. 350 Bavarian municipalities no public holiday.
#1 How many holidays are employed people entitled to in Germany?
The minimum vacation days are set by law.
There is a minimum vacation law for employees in Germany that determines how much annual vacation entitlement they are entitled to as a minimum. According to § 3 BUrlG, this amounts to 24 working days per year.
However, take this statement with a pinch of salt because the law assumes a working week of six working days per week when calculating the minimum vacation. Only those who work this many days per week are entitled to 24 days of minimum vacation per year.
Employees who work fewer days also have correspondingly fewer statutory vacation days. It can be calculated using a simple formula:
(average) the number of working days per week x 4 = the statutory minimum number of vacation days.
For example, an employee who works five days per week is entitled to at least 20 days of vacation per year. It does not matter how many hours he works. The calculation is based exclusively on the number of working days.
However, only the statutory minimum vacation entitlement is determined this way. Suppose more vacation is agreed upon in the employment contract. In that case, the team member is entitled to more vacation days.
Some employment or collective agreements stipulate a higher vacation entitlement for older employees or employees with a more extended service period. However, this is not always permissible because such a provision may violate the General Equal Treatment Act. It is a matter for a court to decide in the event of a dispute.
The vacation entitlement remains valid even if the team member terminates the employment relationship. Suppose the employment relationship is terminated in the second half of the calendar year, i.e., after July 1. In that case, the team member is entitled to all remaining annual leave. Suppose the termination occurs in the first half of the year. In that case, he is entitled to one-twelfth of his annual leave for each whole month worked in that calendar year until the end of the employment relationship.
As a rule, the team member must take this leave in full before his employment ends. If this is not possible, the employer must pay vacation compensation.
#2 Are shops closed on public holidays in Germany?
On national public holidays in Germany, it is common for most people to have the day off from work. However, you will still find some service industries, such as cafes, restaurants, and bakeries, as well as entertainment industries like theaters and cinemas, remaining open to cater to the public's needs.
But what if you find yourself in a situation where all the regular shops are closed on a holiday? Where can you buy essential items such as food and drinks?
No need to worry! Gas stations and main train stations are typically open throughout the year, including on Sundays and public holidays in Germany. These locations serve as reliable options for purchasing basic groceries like milk, eggs, and other necessities.
It's important to note that these convenience spots tend to have higher prices compared to regular supermarkets. So, to make the most of your budget, it's advisable to plan ahead and stock up on groceries before the holiday. However, if you find yourself with an empty fridge during a holiday, you still have options.
One convenient solution is to order your food online. Several online delivery services are available in Germany, allowing you to shop for groceries from the comfort of your home. Simply browse through their websites or use their dedicated apps to select the items you need, and they will be delivered directly to your doorstep.
Keep in mind that availability and delivery times may vary, so it's advisable to plan ahead and place your order in advance to ensure timely delivery. This way, you can enjoy your holiday without having to worry about running out of essential supplies.
#3 What are the most important holidays in Germany?
Christmas and Easter are widely regarded as the most important holidays in Germany, deeply rooted in tradition and celebrated with great significance.
During these holidays, families come together to spend quality time and create cherished memories. While attending church services on these occasions remains a traditional practice, it is worth noting that the influence of religion has undergone a decline in the lives of many people throughout Germany in recent decades.
Christmas, known as "Weihnachten" in German, is a festive season filled with joy, warmth, and festivities. It is celebrated on December 24th and 25th, with the main focus being on Christmas Eve. Families gather to exchange gifts, share a festive meal, and partake in various customs and traditions. The Christmas tree, adorned with ornaments and lights, holds a special place in German homes, symbolizing the spirit of the season.
Easter, or "Ostern" in German, marks the resurrection of Jesus Christ and is celebrated with enthusiasm and joy. It takes place in the spring, usually in late March or early April. The holiday is associated with various customs, such as decorating eggs, participating in Easter egg hunts, and enjoying festive meals. Many regions in Germany also host Easter markets and processions, showcasing local traditions and crafts.
While Christmas and Easter hold significant cultural and historical importance in Germany, it is worth mentioning that the country celebrates a diverse range of holidays throughout the year. These include New Year's Day, Labor Day, German Unity Day, and various regional and local festivals. Each holiday carries its own unique customs, traditions, and festivities, adding to the rich tapestry of German culture.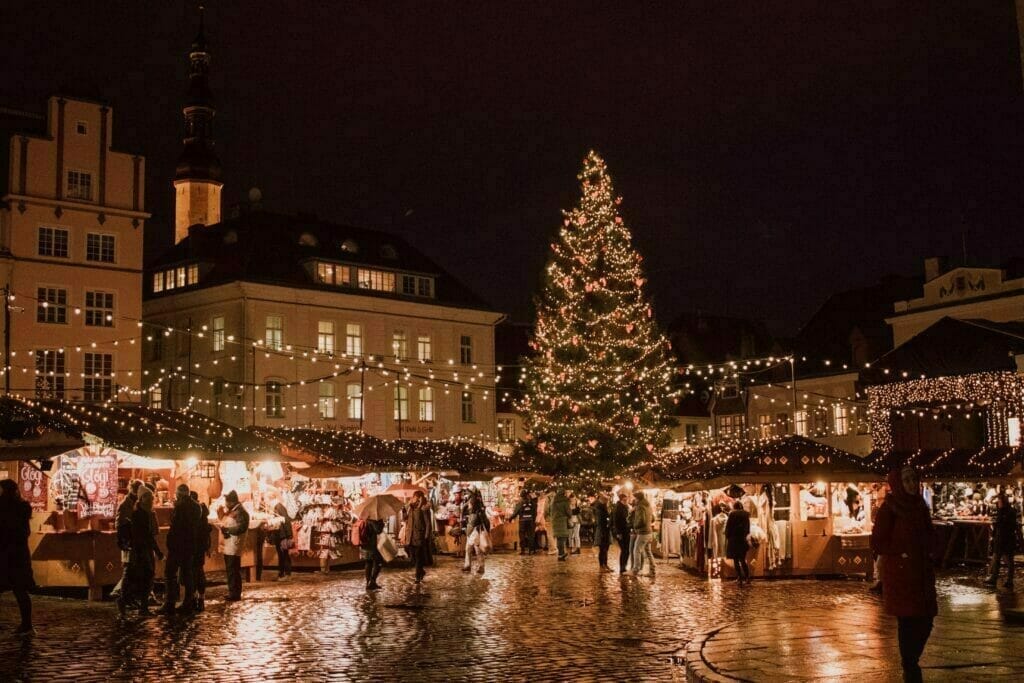 #4 What's a "Brückentag" in Germany?
A "Brückentag," also known as a "bridge day," refers to a working day that falls between two non-working days, typically a public holiday and a weekend. For example, if a public holiday falls on a Thursday, the following Friday would be considered a "Brückentag."
These bridge days hold significant importance in the vacation planning of Germans. Why? Because Germans have a strong affinity for travel and are known to be avid explorers. In fact, they rank among the most well-travelled people in the world.
If you have the opportunity to take a vacation on one of these bridge days, it's truly advantageous. Why? Because it allows you to enjoy an extended weekend and embark on a getaway. Germans eagerly seize these opportunities and are known to make the most of these "Brückentage."
It's essential to understand that at the beginning of the year, Germans carefully examine the calendar to identify these bridge days. They aim to be the first ones to mark their vacation requests on the team calendar, ensuring they secure their desired time off on these coveted days.
#5 How do Germans celebrate Christmas?
Christmas celebrations in Germany are traditionally spread over three days, with the most significant day being December 24th, known as Heiligabend (Holy Evening). On this day, families come together to share a special dinner and engage in various festive traditions.
While the specific dishes served during Christmas dinner can vary among German regions and individual families, some popular options include potato salad (Kartoffelsalat) and sausages (Würstchen). However, it's important to note that these culinary choices may differ from one household to another. For example, in my own family, we enjoy a delicious meal of roast goose accompanied by creamy mashed potatoes. Many supermarkets offer the option to pre-order these festive meals, providing a convenient way to savor the traditional flavors of Christmas.
Beyond the culinary delights, Germans embrace a range of festive customs during the Christmas season. One beloved tradition is the decoration of a Christmas tree, which is typically done a few days before Christmas Eve. Families come together to adorn the tree with lights, ornaments, and tinsel, creating a warm and festive ambiance in their homes.
Another cherished tradition is the exchange of gifts. In many German households, presents are opened on the evening of December 24th, after the family has enjoyed their special Christmas dinner. Children eagerly await the arrival of the Christkind (Christ Child) or the Weihnachtsmann (Santa Claus) to deliver their presents. This joyful moment is often accompanied by the singing of Christmas carols and the sharing of wishes.
Additionally, attending Christmas church services is a common practice for many Germans. Churches are beautifully decorated, and services often feature musical performances, including traditional Christmas hymns and classical compositions.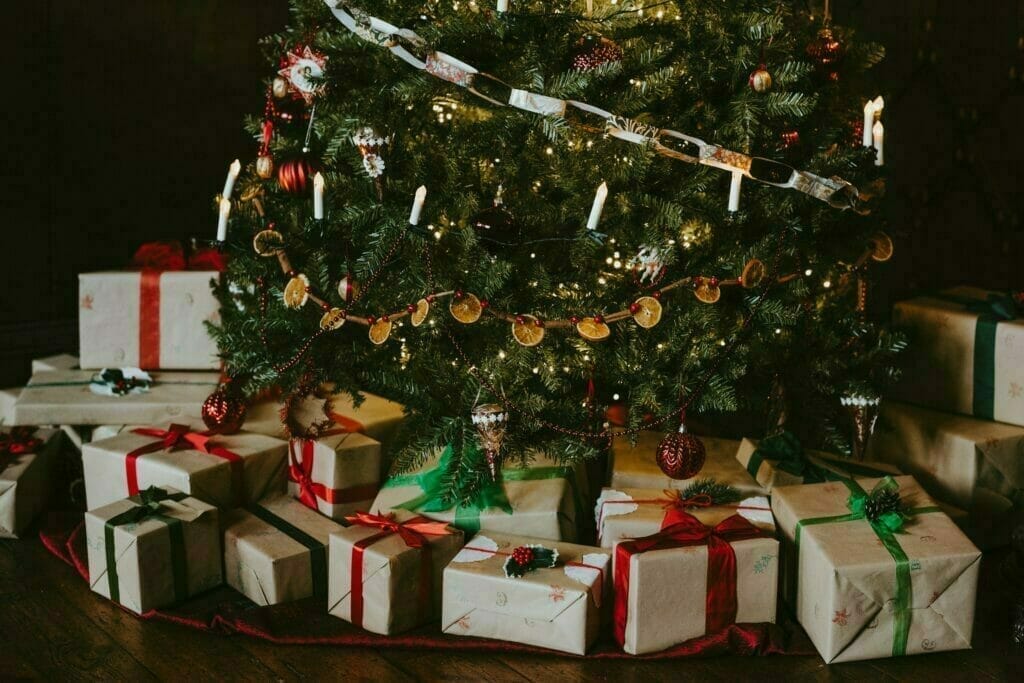 #6 What is Bescherung?
Bescherung is a cherished tradition in Germany that refers to the moment when families gather together to open their Christmas presents. It is a special time filled with joy and anticipation, usually taking place on the evening of December 24th, known as Heiligabend (Holy Evening).
In preparation for Bescherung, many families opt for a real Christmas tree to adorn their homes, while others choose a plastic tree. These trees can be found in various locations throughout the city, and even supermarkets offer small Christmas trees for sale.
To add an extra touch of magic, some families hire a Father Christmas (Weihnachtsmann) for the evening. He arrives with a sack full of presents for the children. In order to receive their gifts, children often participate in a delightful tradition of singing a song or reciting a poem. This charming custom has its roots in old traditions and continues to be practiced by some families today.
Christmas Day itself, as well as the following day, December 26th, are public holidays in Germany. This means that shops are typically closed, providing an opportunity for families to visit and spend time with relatives who may live farther away. It is common for families to use these days to embark on festive visits, spreading holiday cheer and extending their celebrations.
In the weeks leading up to Christmas, it is common to see homes, apartments, and rooms adorned with festive decorations. These may include beautiful Christmas lights, glowing candles, and the traditional Adventskränze, which are wreaths adorned with candles to mark the passing of the Advent weeks leading up to Christmas.
#7 What is Silvester? What do Germans watch on New Year's Eve?
In Germany, the last day of the year, December 31st, is known as Silvester. While it is not a public holiday, many people only work half a day to prepare for the festivities ahead. Unlike Christmas, which is typically celebrated with family, Silvester is often celebrated with friends in a more social setting.
In the past, fireworks were a common part of the Silvester tradition. However, due to increasing environmental concerns, restrictions on fireworks have been implemented in some cities. As a result, the sale of "firecrackers" may no longer be available in certain areas. Instead, some cities now organize public fireworks displays or light shows for everyone to enjoy.
One of the beloved traditions on Silvester in Germany is watching the famous English sketch titled "Dinner for One" at home. This humorous sketch has gained immense popularity in Germany, although it is relatively unknown in its home country of Britain. The sketch revolves around a butler serving dinner to an imaginary group of guests, resulting in hilarious mishaps. It has become a staple of German New Year's Eve television programming.
The public German broadcasting channels ARD and ZDF typically broadcast the "Dinner for One" sketch multiple times on Silvester.
#8 How Germans celebrate Easter (Ostern)?
Easter, consisting of Good Friday (Karfreitag), Easter Sunday (Ostersonntag), and Easter Monday (Ostermontag), holds great significance in the German calendar. It commemorates the death and resurrection of Jesus Christ on the third day after his crucifixion (Easter Sunday).
One of the cherished traditions of Easter in Germany is the hiding of Easter eggs and gifts. Colorfully decorated eggs are hidden around homes or in gardens, and children eagerly search for them. These eggs are often made of chocolate or filled with treats. Additionally, small gifts are exchanged among friends and family, usually consisting of sweets and chocolates.
Both Good Friday and Easter Monday are public holidays in Germany. This extended weekend provides an opportunity for many people to take a short vacation or spend quality time with loved ones. It is common for families to gather for festive meals, engage in outdoor activities, or simply enjoy the leisurely atmosphere of the holiday.
Easter also holds religious significance for many Germans. Church services and processions take place throughout the Easter weekend, offering individuals the opportunity to reflect on the spiritual aspects of the holiday and participate in worship.
#9 – 1st of May in Germany – 'Dance into May'
The 1st of May holds significance as a worker's holiday in Germany, similar to many other countries around the world.
On this day, the German Trade Union Association (Deutscher Gewerkschaftsbund) organizes demonstrations and political gatherings in various cities across Germany. While these events are generally peaceful, there have been instances of minor clashes, necessitating the presence of the police.
The evening preceding the 1st of May is marked by a cherished tradition known as 'Dancing into May' (Tanz in den Mai). This custom stems from age-old traditions celebrating the arrival of the spring month of May.
In certain regions of Germany, particularly in villages, the Maypole takes center stage. The Maypole is a tall wooden pole symbolizing the fertility and vitality of spring. It is erected with great care and adorned with colorful ribbons and fresh flowers. This tradition is met with much enthusiasm, as locals gather around the Maypole for festivities, including music, dancing, and traditional German food and drinks.
The Maypole festival offers a lively and joyous atmosphere, as people embrace the spirit of community and the awakening of nature after the long winter months. It provides an opportunity to celebrate the beauty of spring and the anticipation of warmer days ahead.
While 'Dancing into May' is deeply rooted in tradition, its modern-day celebrations have evolved to include a wide range of activities. From organized dances and parties to open-air gatherings, people across Germany come together to welcome the arrival of May in their own unique and festive ways.
#10 – October 3rd: German Reunification (Tag der Deutschen Einheit)
Celebrating German Unity Day
On the 3rd of October 1990, a historic event took place as East and West Germany were officially reunited, marking a significant milestone in German history. The fall of the Berlin Wall on November 9, 1989, had already paved the way for this momentous occasion.
This day is widely known as Tag der Deutschen Einheit, which translates to the Day of German Unity. It holds immense significance and serves as a powerful reminder of the collective journey towards a united Germany.
On German Unity Day, the focus is not on military parades, but rather on vibrant festivities and gatherings infused with political speeches that honor and celebrate the reunification of East and West. One notable location where celebrations take place is the iconic Brandenburg Gate in Berlin, where people come together to commemorate this historic event.
It is essential to acknowledge the peaceful revolution that unfolded in former East Germany, ultimately leading to the fall of the Berlin Wall in 1989. Following these groundbreaking events, free elections were held in 1990, leading to the dissolution of the former East German government. Finally, on the 3rd of October 1990, Germany achieved official reunification, symbolizing a moment of triumph and unity for the entire nation.
German Unity Day serves as a time for reflection, gratitude, and celebration of the progress made since the reunification. It is a day to honor the resilience and determination of the German people, who worked tirelessly to bridge the gaps and build a shared future.
Throughout the country, various events and activities are organized to mark this auspicious occasion. Festivals, concerts, cultural exhibitions, and other engaging programs provide opportunities for individuals of all ages to come together, connect, and celebrate the vibrant diversity and unity of Germany.