Are you ready to embark on an unforgettable adventure in Germany, immersing yourself in a new culture, gaining valuable experiences, and building lifelong memories? Becoming an au pair in Germany opens the door to an exciting journey where you can discover the beauty of this diverse country while being a part of a warm and welcoming German family. Whether you have a passion for childcare, a desire to learn a new language, or simply crave a unique international experience, being an au pair in Germany offers it all. In this guide, we will walk you through the steps to become an au pair, from finding the perfect host family to navigating visa requirements and embracing the enriching cultural exchange that awaits you. Get ready to embrace a once-in-a-lifetime opportunity as you take the first steps towards becoming an au pair in Germany!
#1 Navigating the Search for Your Ideal Host Family: Patience Pays Off!
As you embark on your journey to become an au pair in Germany, one of the most crucial steps is finding the right host family. This decision will shape your entire experience, making it essential to consider various aspects before making a commitment. Factors such as the number of children, compatibility, location, local amenities, language schools, and payment should be carefully weighed.
To aid in your search, many aspiring au pairs opt to seek assistance from reputable agencies specializing in au pair placements. Websites like AuPair Village and Aupair to Germany provide valuable resources to connect with potential host families.
Additionally, Facebook groups dedicated to expats in Germany, such as "Expats in Germany" and "Expats in Berlin," offer a platform to inquire about available au pair opportunities.
Top Tip: Before making your final decision, make an effort to meet or have a video call with the host family. This personal interaction will allow you to assess compatibility and ensure the family is the perfect match for your au pair journey. Remember, finding the right family may take time, but it's a crucial investment for a fulfilling and memorable experience in Germany.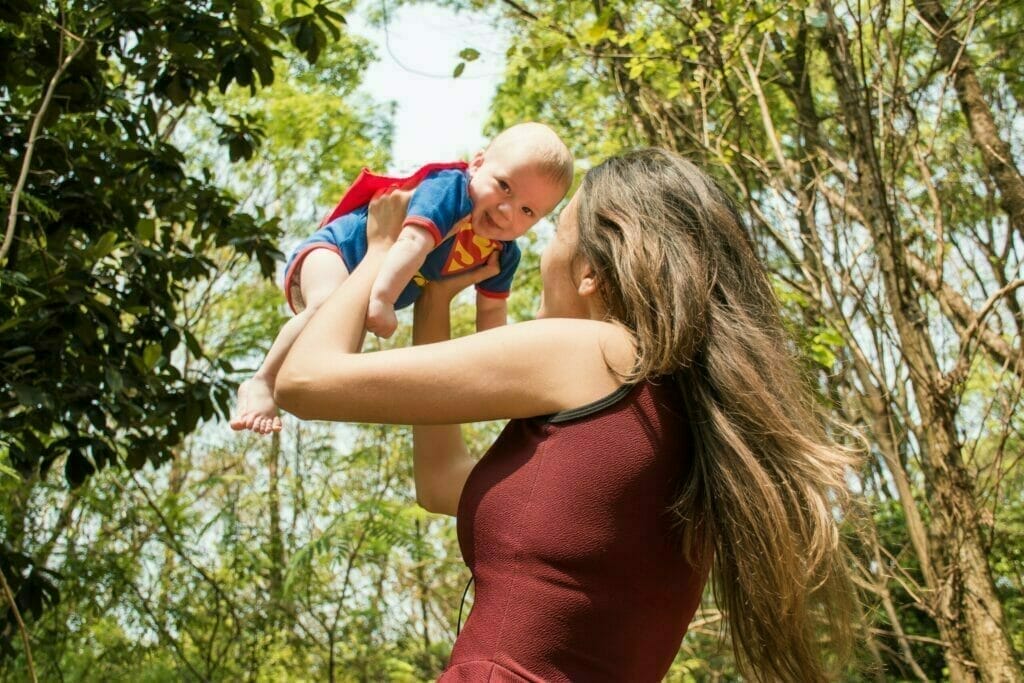 #2 Visa Requirements for Au Pairing in Germany: Know Your Status!
The need for a visa to become an au pair in Germany depends on your citizenship status:
〉 EU Citizens: If you are an EU citizen, you are fortunate! No visa is required to become an au pair in Germany. You can bypass the visa application process altogether.
〉 Non-EU Citizens: For non-EU citizens, a visa is necessary to pursue an au pair opportunity in Germany.
You have two options for obtaining the au pair residence visa:
Remember to research the specific visa requirements and procedures carefully to ensure a smooth and successful application process for your exciting au pair journey in Germany.
#3 Visa Application Process for Au Pairing in Germany (If Required)
Are you ready to embark on your journey as an au pair in Germany? First things first, if you need a visa to pursue this exciting opportunity, here's what you need to know about the application process:
Schedule an Appointment: Start by scheduling an appointment at the Foreigners Registration Office (Ausländerbehörde). You can conveniently find your local office by searching "Ausländerbehörde + City" online. Most cities offer online appointment booking in English, but you can also show up without an appointment, although expect a longer wait.
Gather the Required Documents: Ensure you have all the necessary paperwork ready for your "Au Pair Residence Visa" application. Some essential documents include:

Proof of being under 26 years of age.
Basic knowledge of the German language.
Host family's native language must be German or the au pair must come from a different country than the host parents.
Current biometric photo with specific dimensions and specifications.
Au pair contract with the host family.
"Antrag auf Erlaubnis einer Beschäftigung als Au Pair" form – Application for an employment permit (not self-employed), requiring approval from the Federal Employment Agency. To be filled out by the au pair.
"Stellenbeschreibung" form – To be filled out by the host family.
"Fragebogen Au-pair" form – To be filled in by the host family.
Proof of health insurance (see above).
"Antrag auf Erteilung eines Aufenthaltstitels" form – Application for a residence permit.

Attend the Appointment: On the day of your appointment, ensure you have all the required forms and documents with you. If you feel your German language skills might be challenging, consider bringing a friend or a member of your host family to assist you. Present your case confidently, and if all the documents are in order, you will receive your Au Pair visa for Germany!
Congratulations! You are now one step closer to embarking on an exciting adventure as an au pair in Germany. Remember, thorough preparation and attention to detail will make the visa application process smooth and successful. Good luck, and enjoy your au pair experience in Germany!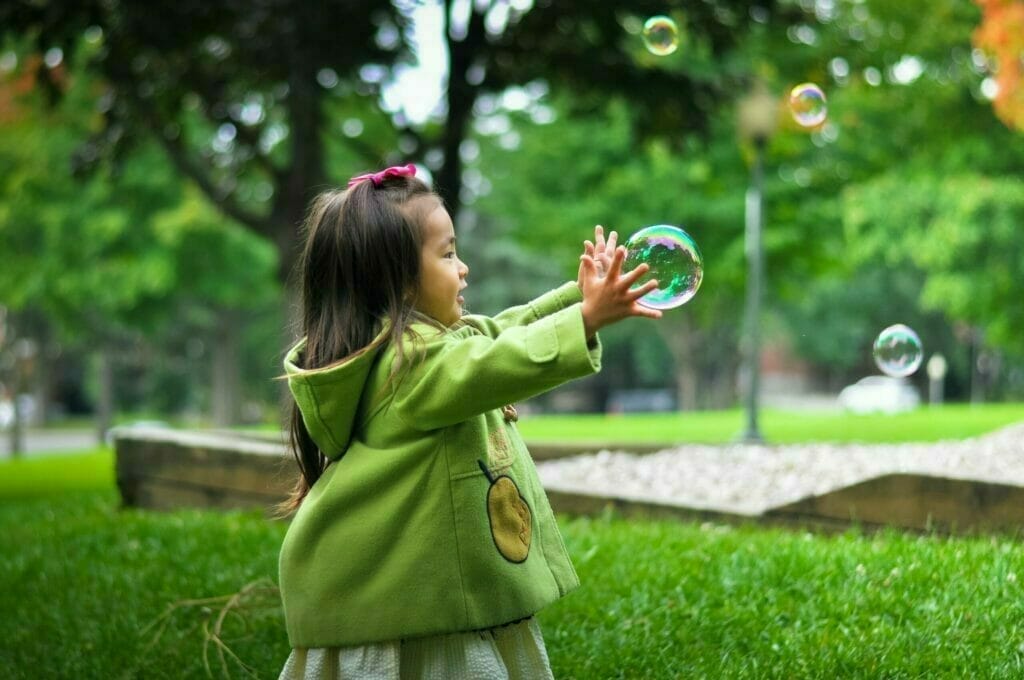 #4 Essential health insurance for every au pair in Germany
Health insurance is a vital requirement for every Au Pair in Germany, as mandated by German law. If you're planning to become an Au Pair in Germany and also need a visa, having valid health insurance is a must for your visa application. Without it, you won't be able to pursue your Au Pair experience in Germany.
Paul, a former Au Pair in Darmstadt, shared his experience with us: "I was unsure where to find health insurance until my Au Pair agency offered an option, but it turned out to be quite expensive. After some searching and research, I discovered CareConcept. They specialize in health insurance tailored for Au Pairs in Germany. I was thrilled with their services – they provided comprehensive coverage and even offered assistance in Spanish."
It's essential to choose the health insurance that best suits your needs. On our website, you can access free application forms for health insurance. If you're uncertain about which health insurance to opt for, you can also schedule a complimentary appointment with a representative from AOK public health insurance. During the meeting, your questions will be addressed in either English or German, providing you with the necessary guidance.
Protect your health and ensure a smooth Au Pair experience in Germany by securing the right health insurance for yourself today!
#5 The Best Bank Account for Au Pairs in Germany
If you're an au pair in Germany, finding the right bank account is essential. Many traditional banks charge monthly fees, but as an au pair, a free and online bank account is the way to go. With options like N26, Commerzbank StartKonto or Wise you can manage your finances easily from your smartphone or laptop. Remember, you'll need to register in Germany to actively use your chosen bank account. Explore the different German bank accounts and choose the one that suits you best.
#6 Stay Connected: Get a Prepaid SIM Card in Germany
Staying connected with your loved ones while being an au pair in Germany is important. You can easily get a German SIM card at most supermarkets, usually available at the payment counters.
If you plan to make and receive international calls, consider ordering a free SIM card online before your arrival. It typically takes 1-2 days to get the SIM card delivered.
Your host family can keep the SIM card safe until you arrive. The advantage of an international SIM card is that it offers special deals for high-speed internet, cheap calls and texts within Germany, and even free international minutes.
The best part? The website and services are usually available in English, making it convenient for you to manage your phone plan hassle-free. Stay connected and make the most of your time in Germany!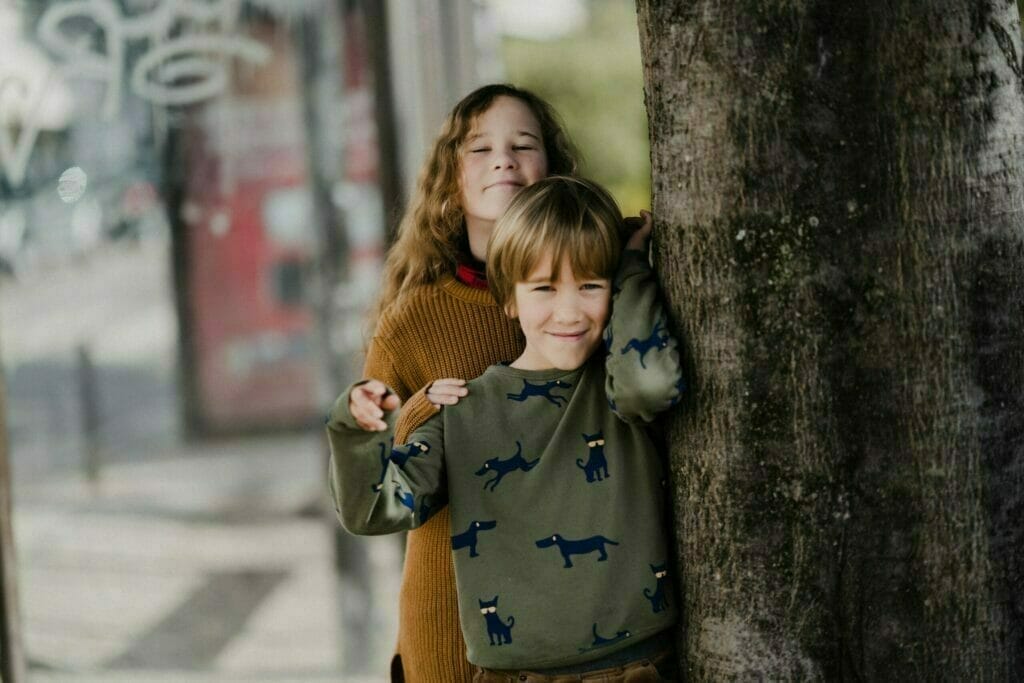 #7 Settle In: Moving In with Your Host Family and Registering Your Address
Congratulations! You're now living with your wonderful host family in Germany. Whether you have your own room or share one, taking care of the children and enjoying your time, it's an exciting chapter in your life.
But, before you get carried away with all the new experiences, don't forget an essential step – registering your new address!
Registering your address is a simple process. You can easily fill out the registration form online. Remember, registering is crucial as it ensures your legal existence in Germany.
So, take a moment to complete the registration, and you'll be all set to fully embrace your new life as an au pair in Germany!
#8 Mastering German: The Best Ways for Au Pairs to Learn the Language
As an au pair in Germany, learning the local language is not only beneficial but also enriching for your overall experience. Here are some effective ways to immerse yourself in the German language:
Remember, embracing the German language will not only make your daily life easier but also open doors to connect with the local culture and people on a deeper level. Viel Erfolg (Good luck) on your language learning journey!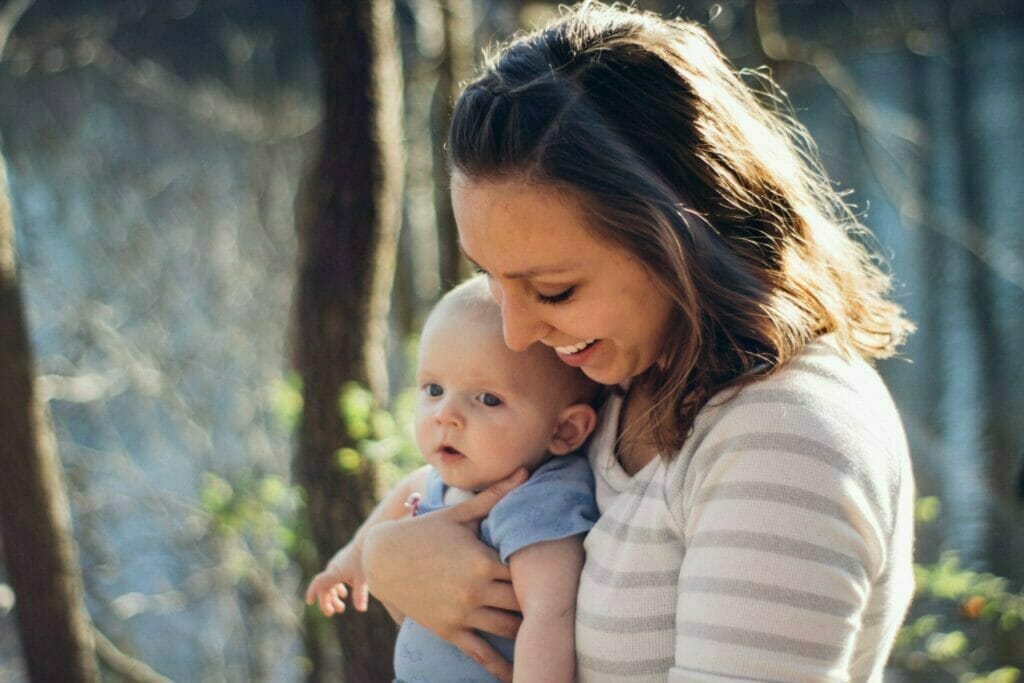 #9 Cherish the Memories & Complete the Deregistration Before You Bid Farewell!
Your time as an au pair in Germany has been filled with incredible experiences and cherished memories. Time truly flies when you're having fun and embracing new adventures.
As you prepare to embark on new journeys, the invaluable experiences you've gained as an au pair in Germany will forever be a part of you. Additionally, being an au pair adds a unique touch to your CV, showcasing your adaptability and life skills, qualities that employers greatly value.
However, before saying your goodbyes, there's one last essential task to complete: deregistration. Don't forget to close your bank account, cancel any remaining contracts, and obtain your deregistration confirmation (Abmeldungsbescheinigung). This document serves as proof of your permanent departure from Germany and is crucial for terminating various agreements and memberships.
For instance, if you were a member of a gym, simply show them your deregistration confirmation, and they must end your contract at the time of your departure.
So, as your au pair journey comes to an end, take a moment to reflect on the memories you've created and the lessons you've learned. And don't forget to complete your deregistration, ensuring you leave Germany with all loose ends tied up.