If you're a highly qualified foreign worker seeking opportunities in Germany and other EU countries, the EU Blue Card might be your ticket to a successful career and even permanent residency.
Here is an overview:
Alternatively, you can come to Germany on a tourist/ other kind of visa. Then apply for the EU Blue Card whilst you're in Germany.
Advantages of a blue card visa Germany
The EU Blue Card offers numerous advantages for foreign workers looking to live and work in Germany. Here are some key benefits to consider:
Duration and Extension of the blue card
The EU Blue Card is initially issued for the duration of your work contract, plus an additional three months. It provides a four-year period of validity. If certain requirements are met, you have the option to extend the validity of the EU Blue Card beyond the initial four years.
Settlement Permit
After holding the EU Blue Card for 33 months, you may be eligible to obtain a settlement permit, granting you long-term residency in Germany. In some cases, a settlement permit can be issued even earlier, after 21 months. To qualify, you must demonstrate language proficiency at a minimum level of B1 according to the Common European Framework of Reference for Languages (CEFR).
Family Reunification
If you wish to live in Germany with your family, the EU Blue Card allows you to do so. However, it is important to meet the corresponding requirements and regulations. Additional information on family life in Germany can be found in the dedicated section.
The EU Blue Card opens up exciting opportunities for skilled professionals seeking to establish a career and a fulfilling life in Germany. It is essential to familiarize yourself with the specific requirements and guidelines associated with the EU Blue Card to make the most of this advantageous visa option.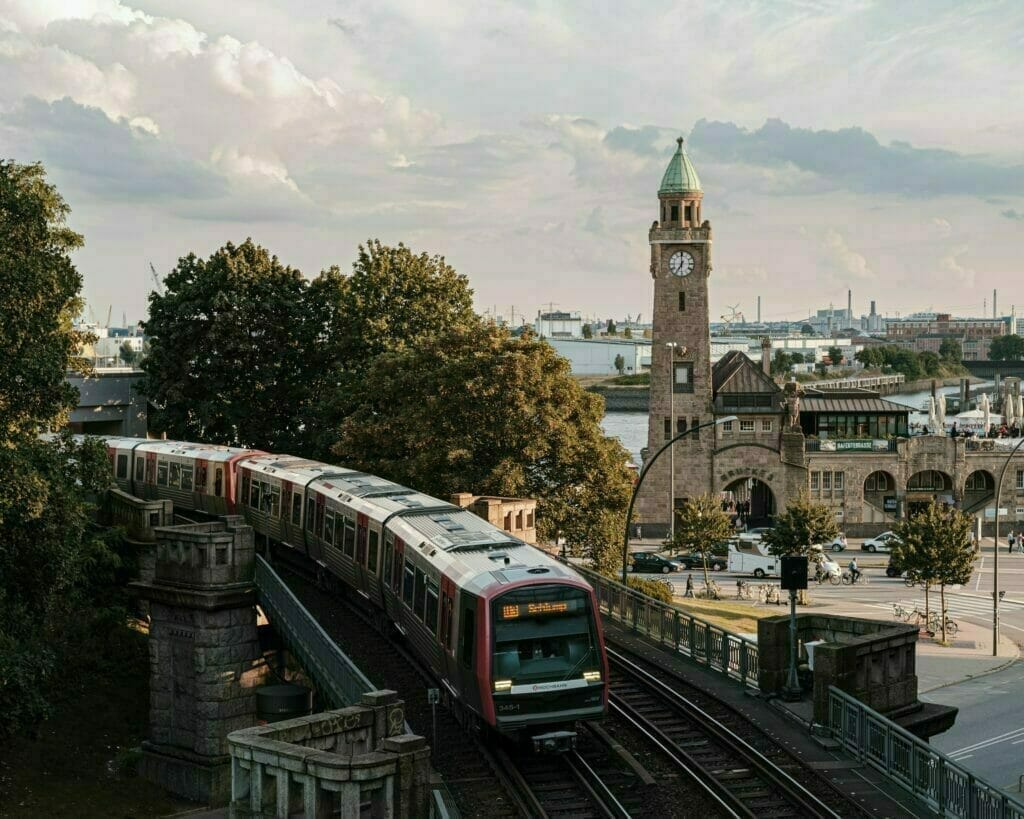 Blue card requirements Germany 2023
To be eligible for an EU Blue Card, you must meet the following requirements:
Meeting these requirements will help you qualify for the EU Blue Card, allowing you to work and reside in Germany while enjoying the benefits and opportunities it offers.
6 Steps how to Get an EU blue card
Getting an EU Blue Card involves several steps and requirements. Here is a general overview of the process:
#1 Obtain health insurance in Germany
Having proof of health insurance is a requirement for your EU Blue Card application. While private health insurance is a suitable option during the application process, you will eventually need to switch to public health insurance once you have the EU Blue Card and begin working in Germany.
To obtain health insurance proof for your application, I recommend considering CareConcept. They offer specialized insurance plans for foreigners applying for a German visa, making it easier for you to meet the health insurance requirement for your EU Blue Card application. It's important to explore different insurance providers and compare their offerings to ensure you choose the best option for your needs.
Remember, once you have obtained the EU Blue Card and secured employment, it is advisable to review your health insurance options and switch to a suitable public health insurance provider that meets your long-term needs in Germany.
#2 Schedule an Appointment
Are you already in Germany? If so, you can conveniently apply for an EU Blue Card in the country. To begin the process, it's important to schedule an appointment at the Foreigners Registration Office (Ausländerbehörde), which can typically be done online.
To find the contact information for your local Foreigners Registration Office, simply search "Ausländerbehörde + City" on Google. The office's website should provide information in English, and you can usually make an appointment online in most cities.
If you require your visa urgently, you can also visit one of the office locations without an appointment. However, be prepared for a potentially lengthy wait.
For those applying for a freelance visa in Berlin, you can make an appointment at the Berliner Registration Office for an EU Blue Card through their online portal.
Not currently in Germany? Not a problem! Many foreigners apply for an EU Blue Card at the German embassy in their home country. In this case, you will need to gather all the necessary documents and then schedule an appointment at the German embassy.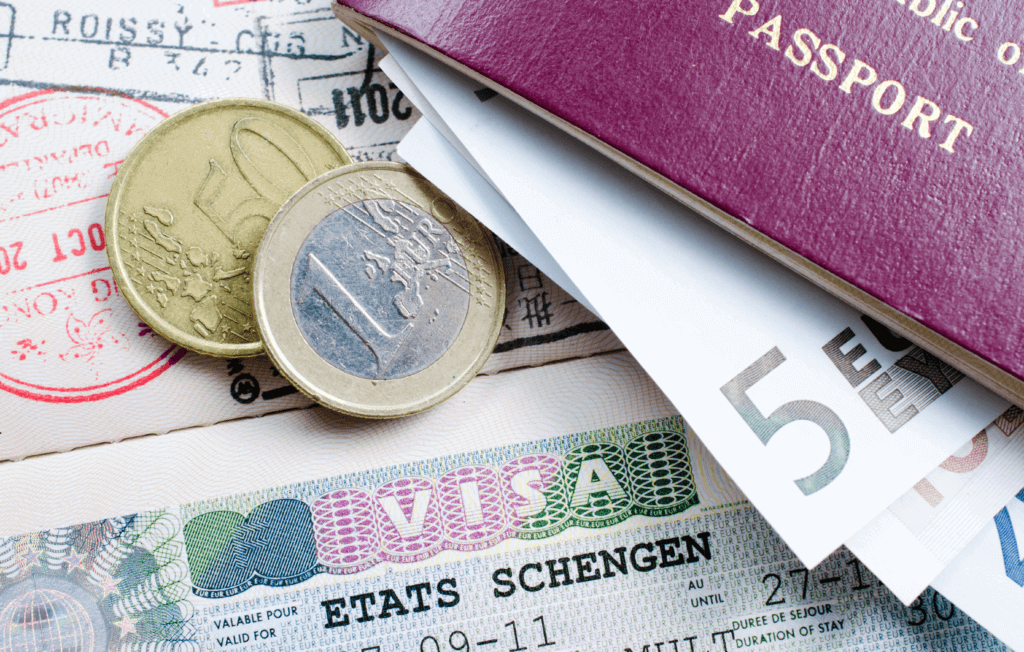 #3 Gather all the Required Documents for the EU Blue Card
After completing the initial steps and scheduling an appointment, it's crucial to gather all the necessary documents for your EU Blue Card application.
Documents for obtaining the EU Blue Card in Germany:
Documents for obtaining a permanent settlement permit:
For your application in Germany, you will need the following documents:
Ensure that you have all the necessary documents ready before your appointment to streamline the application process.
#4 Attend the Appointment and Pay the Fee
When going to the Foreigner's Office (Ausländerbehörde) in Germany for your EU Blue Card application, it's important to be well-prepared and bring some food and drinks with you. Even with an appointment, the waiting time can be unpredictable.
Ensure that you have all the necessary documents ready and have thoroughly informed yourself about the EU Blue Card requirements in Germany. It's beneficial to have some knowledge of the German language, even if it's just basic proficiency. Speaking German can increase your chances of obtaining a German visa, as officials are more likely to approve applications from individuals with some language skills.
If you have never lived or worked in Germany before, not speaking German is not a problem. However, having some knowledge of the language can be helpful. If possible, consider bringing a friend who is fluent in German to accompany you.
Personally, I recommend seeking professional assistance with your visa application. While it involves a financial commitment, it is well worth it. Professional services can help ensure that your paperwork is in order and even accompany you to the visa interview, significantly increasing your chances of a successful EU Blue Card application.
Remember, it's essential to strive for accuracy and completeness during the application process. Taking the time to get everything right from the start will save you potential delays or issues later on.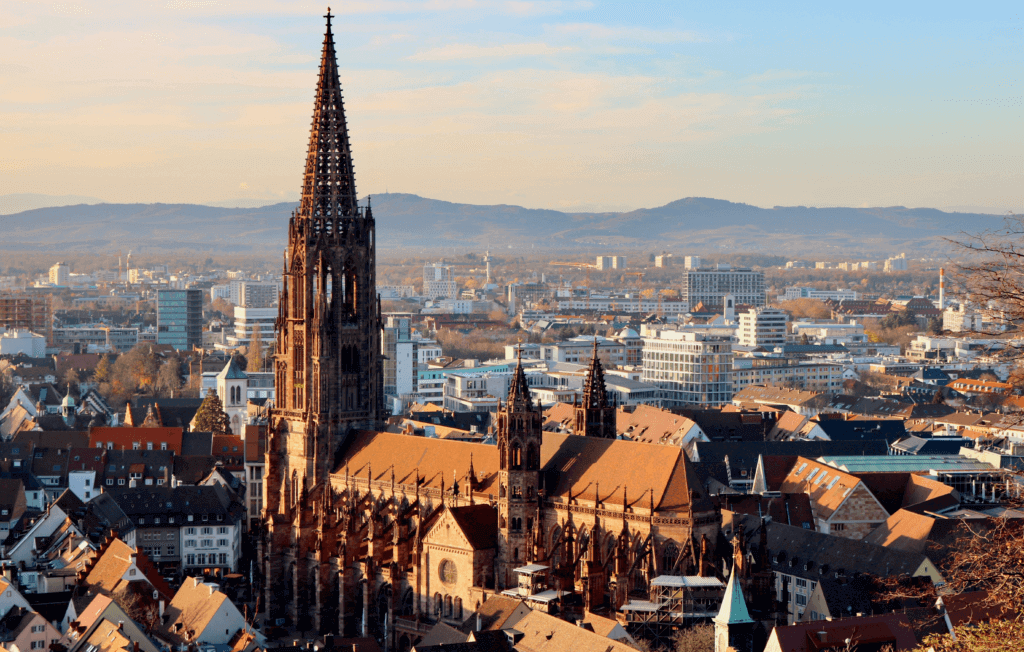 #5 Patience is Key
The waiting period can often be the most challenging part of the visa application process. After submitting your EU Blue Card application, you will usually receive an indication from the immigration officer regarding the likelihood of approval. Additionally, they will inform you of the expected waiting time.
During this period, it's important to remain patient and hopeful. However, if your application is not successful, don't be disheartened. You always have the option to try again. It's worth noting that each unsuccessful application may slightly diminish your chances of obtaining a German visa, as it is an unwritten rule that multiple rejections can impact future applications.
Stay positive and explore any feedback or guidance provided by the immigration officer to improve your chances in future attempts. Remember, persistence and determination can ultimately lead to a successful outcome.
#6 Embrace the News and Take Action
Congratulations! If you have received your EU Blue Card, it's time to celebrate your achievement. You are now one step closer to pursuing your career goals in Germany.
As you embark on this new chapter, it's essential to leverage the professional opportunities available to you. Many professionals in Germany utilize platforms like Xing and LinkedIn to expand their professional network and connect with like-minded individuals. Creating a profile on these platforms can provide you with valuable networking opportunities and help you establish a presence within the German job market.
Take the time to optimize your profiles, showcasing your skills, qualifications, and experiences. Connect with colleagues, industry professionals, and potential employers to expand your network. Engage in meaningful conversations, participate in relevant groups, and stay updated on industry trends and job opportunities.
Remember, your EU Blue Card is not just a visa but a gateway to a world of professional possibilities. Embrace the news of your success and take proactive steps to build your career in Germany. Good luck on this exciting journey!